Inside Kira Kosarin and Boyfriend Max Chester's 1 Year of Dating
"Never in this lifetime did I think I'd get to encounter a human like you, let alone be so lucky as to make him my partner in this world," said Kosarin of her boyfriend.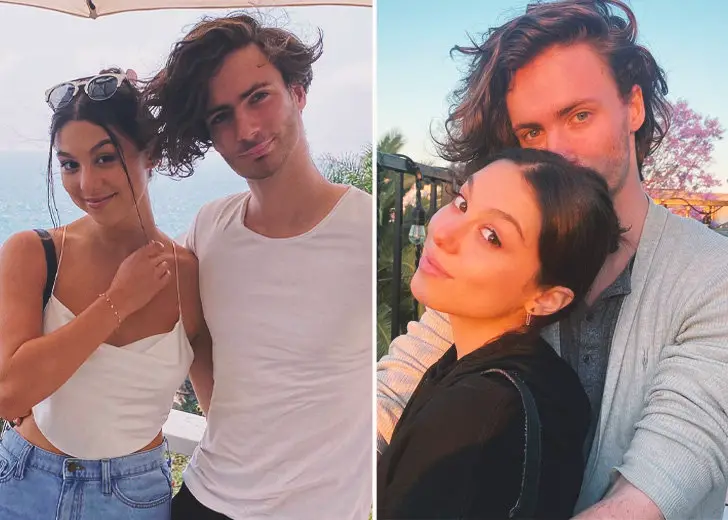 Not to jinx it, but Kira Kosarin and her boyfriend Max Chester are doing pretty well for a couple that has just been dating for just over a year, as of this writing.
The couple began dating in July 2020. As the United States made new records for COVID-19 cases discovered, the couple bonded over subsequent lockdown. 
Kira Kosarin and Max Chester: A Picture Perfect Couple
The couple went Instagram official on August 19, 2020, with a post on Kosarin's feed. The post featured a slideshow of images that captured lovey-dovey moments that the two had shared in the past month. 
In the caption, she announced that she was celebrating one month of loving Chester. The musical couple shared quite a few memorable moments reasonably early on in their relationship. 
That being said, their relationship deepened even further when the pandemic peaked in LA in late 2020. Both Kosarin and her boyfriend were living a cautious quarantine life, but sadly they contracted the virus anyway. 
Kira Kosarin and Her Boyfriend Contracted COVID
Come late December, Kosarin put up an appreciation post for her beau where she recalled how caring and loving he had been while she was fighting the possibly fatal virus. 
On December 21, 2020, Kosarin revealed that she had been fighting COVID-19 for a couple of weeks. She stated that she was waiting for her health to recover before breaking the news to her fans. She added, 
LA is the most infected city in the world right now, and so despite being careful and cautious last 9 months, I managed to get the virus.
Thankfully, her symptoms were not severe. But, in her experience, the hardest part of the ordeal was the lack of taste and smell, which turned out to be far more disorienting and disheartening than she had anticipated. 
On the same day, she posted a snap of her boyfriend and a video loop of him consoling her pouting face. She called for a shoutout to her "angel" of an asymptomatic boyfriend who took care of her while she was dealing with the worst of the infection. 
She penned that the most challenging days were infinitely better with him by her side and added, "I'll gladly be stuck in a one bedroom apartment for 14-days with you any time," complete with a heart emoji. 
One Year and Counting...
The couple has kept fans updated on their relationship with routine posts on their Instagram feeds, celebrating everyday shenanigans and special days. 
One post that deserves a little extra love would be the first-anniversary post that the songstress shared on July 17, 2021. 
The carousel of snaps that began with Chester posing with an adorable smile went on to add frame after frame of moments that could easily pass off as couple goals for the rest of us. 
Of course, the post came with an endearing caption where Kosarin shared how lucky she felt to have had a boyfriend like Chester.