Kimberly Wyatt and Husband Max Rogers Decided to Be Sterilized — Inside Their Personal Life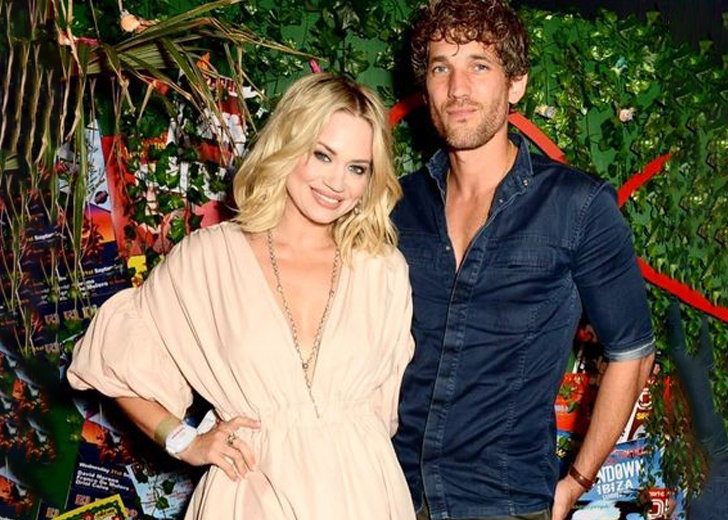 Kimberly Wyatt has been together with her husband, Max Rogers, since 2011.
Rogers is a model by profession and has worked with some of the biggest brands, including Diesel, Dolce & Gabbana, and Tommy Hilfiger. In addition, he has been a judge on Britain's Next Top Model.
The famed singer and her model husband started as friends and soon ended in a relationship. Two years later, in September 2013, they also became engaged.
The wedding was not too far as well. The couple married in a private ceremony in February 2014.
Kimberly Wyatt and Husband Are Blessed with Three Children
Following their marriage, Wyatt and Rogers were blessed with their first child, daughter Willow Jane Rogers, on December 2, 2014.
The couple's baby was born via Caesarean section.
"Being a parent is more lovely than I ever dreamed of," Wyatt told Hello Magazine at that time. "She is the best Christmas present we could have ever wanted."
Wyatt extended her family with her husband when he gave birth to their second baby, Maple Lyla Rogers, in August 2017. She was again blessed with a baby girl.
The Pussycat Dolls star announced the arrival of her second child by sharing an adorable black-and-white snapshot of her tiny baby girl on Instagram.
The family got completed when the couple had their third child and first son, Ford Senna, in October 2019.

Kimberly Wyatt with her husband Max Rogers and their three children. (Photo: Instagram)
"Happy to announce that @KimberlyKWyatt gave birth this afternoon," Rogers broke the news on Instagram. 
He added, "Mum & baby are doing very well. Looking forward to sharing all the details in a few weeks,for now we will switch off and welcome the new arrival to our family. My wife is incredible. @NHSEnglandLDN is a privelage [sic]."
Kimberly Wyatt and Max Rogers Decided to Sterilize
Wyatt and Rogers mutually decided not to have any more children after welcoming the third baby into their lives.
During a discussion on Loose Women in November 2021, the singer explained that sustainability played a part in their decision to perform sterilization.
"Sustainability is such a big part of our focus as a family. Within a year of having our second child, number three showed up," she said.
She recalled telling her midwife, Jane, to sterilize her when she was having her third cesarean.
Rogers was also involved in the interview; hence, he later revealed that he was also looking forward to vasectomy.
He further explained why it was important for him to undergo a vasectomy. He stated he wanted to ensure the couple was on the same page in the future.
"Had we not had the baby before the lockdown, it would have been done by now. But that still is the plan. So I am going to stick to that plan," he added.
In the past, Rogers had similarly described that if he and Wyatt split in the future for some reason, he should also not have the luxury to have kids — since his wife had already sterilized herself.
However, he added he was confident in being with her forever.