Get To Know Kimberly Stewart — Her Parents, Boyfriend and Her Impressive Net Worth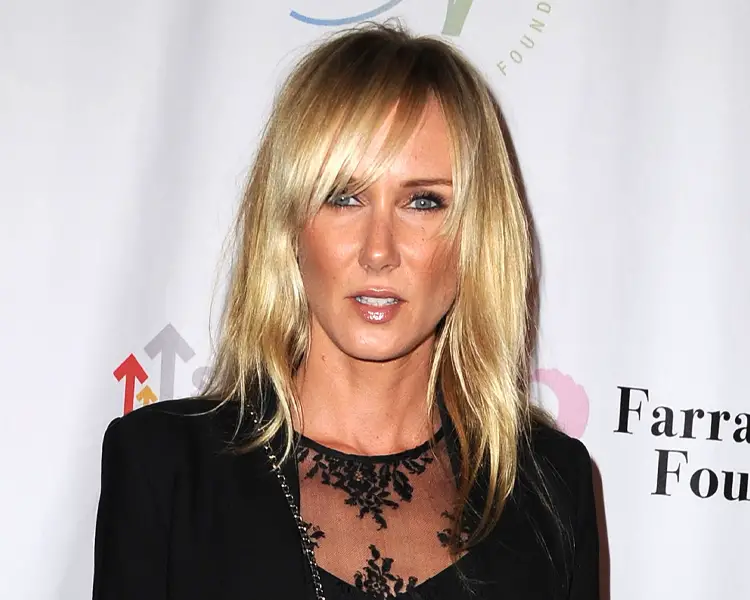 Kimberly Stewart made headlines after she was spotted at Papi Steak in Miami Beach with Scott Disick on June 27, 2022. 
Stewart and Disick's dinner date happened three weeks after the latter ended his 2-month relationship with Rebecca Donaldson. 
The sighting immediately started speculations they might be dating, with netizens noting that "The Lord" had finally found an age-appropriate partner. 
But this is probably untrue given they have mentioned they are only best friends. But for the curious peeps, here's what you need to know about Stewart. 
Kimberly Stewart's Parents and Family
Stewart was born on August 20, 1979, to parents Sir Rod Stewart and his first wife, Alana Stewart. 

Kimberly Stewart with her parents. (Source: Instagram)
Her father was a legendary rockstar of his time who spent decades churning out hit after hit like 'Maggie May' and 'All for Love.'
Stewart's parents were married in 1979, and shortly after, they welcomed her. However, she is not the oldest child of her father. 
The legendary rockstar had already welcomed a daughter, Sarah Stewart, with his ex Susannah Boffey in 1963. 
Later, her father and mother welcomed their second child and her brother, Sean Stewart, in 1980. In 1984, her parents ended their marriage. 
Stewart's father then moved on with a few other women, which resulted in Kimberly having five more half-siblings. 
In 2019, while appearing on Ireland's The Late Late Show, the rockstar shared his regrets about not spending more time with his older kids. 
"With Sean and Kimberly, I was on tour a lot. I was in debt to the IRS in the late 70s. I had to do a lot of touring, so I didn't see them," he explained. 
Kimberly Stewart's Career and Net Worth
Stewart is best known as a socialite, but she has done a bit of acting. She appeared in the Pacific Blue TV series in 1998 and the 2012 film Lost Lake. She also had a one-time role in the TV series, Undeclared. 
In 2015, she starred as the cast member in Stewarts & Hamiltons, a reality-television series featuring the blended families of Rod Stewart and George Hamilton, her mother's second husband.  
During the pandemic, Stewart started a luxury home and office organizing company, The Realm, which specialized in transforming spaces for efficiency and aesthetics. 
The idea to start the business came to her accidentally when she organized her father's pantry and kitchen. 
"During the quarantine, I couldn't stand looking at the chaos going on in my dad's pantry and kitchen, so I got to work. I posted it on my Instagram for fun, and the response and feedback were phenomenal," she shared to People. 
She added she got requests from people asking her to organize their houses, which is when she realized her new calling. 
According to Celebrity Net Worth, she is worth $10 million, which she amassed from acting and organizing. 
Kimberly Stewart's Boyfriend Turned Fiancé
In February 2022, Stewart got engaged to her long-time boyfriend and producer, Jesse Shapira.
According to reports, the socialite and her boyfriend had been dating since 2019. 
Stewart took to Instagram to announce the new chapter of her life and showed off her ring in a post that was captioned "Forever."
Her parents and daughter were present during the celebrations at Craig's in Los Angeles. So far, the socialite has mentioned nothing about walking down the aisle.