Kim Kardashian and Beyond Meat Respond to the 'Fake Eating' Controversy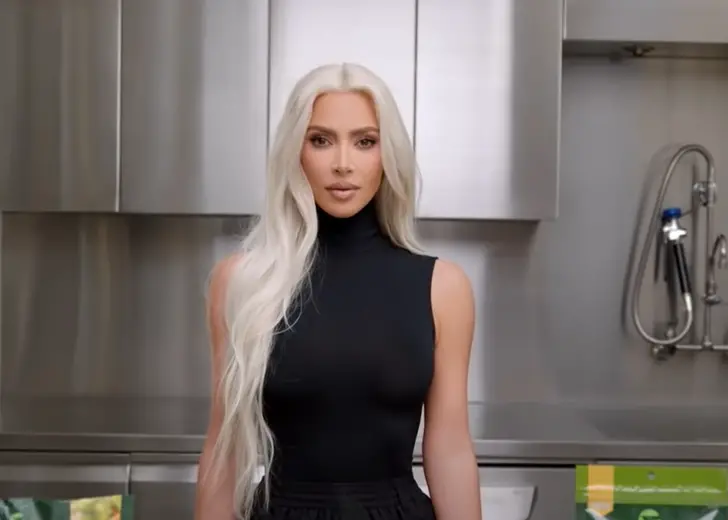 On May 25, 2022, Beyond Meat, a plant-based, vegan meat company, released their new advert with their new spokesperson, Kim Kardashian, on Instagram. 
As the new chief taste consultant, Kim said she was stepping in to help Beyond Meat with her greatest asset — her taste. 
The Skims founder sampled the company's new range of vegan food, such as burgers, meatballs, sausages, and chicken nuggets. 
She said the food was not only delicious, but it was also better for one's health and the planet. 
Unfortunately, even though Kim and Beyond Meat were trying to do good, netizens criticized the campaign saying Kim was false advertising. 
They claimed Kim was 'fake eating,' adding the food had no bite marks, and it looked like she was not really chewing her food as well. 
The reality star was suddenly an object of ridicule, and netizens left all kinds of criticisms in the video. 
Beyond Meat Responded to the 'Fake Eating' Claims
While everyone was criticizing the campaign, Kim and Beyond Meat did not respond to it and remained silent. 
In fact, after posting the advert on their Instagram, Beyond Meat uploaded two more posts promoting their food items. 
They uploaded a carousel of delicious-looking burgers from different restaurants. 
In the second post, they uploaded a tweet that said, "Just had a Beyond Burger. Highly Recommend."
Kim too blocked out the criticisms and continued posting OOTDs on her Instagram. 

Kim Kardashian addresses the 'fake eating' claims on her IG stories with bloopers. (Source: Kim Kardashian/Instagram)
But on July 31, 2022, the makeup mogul and the vegan meat company finally addressed the controversy. 
Beyond Meat, uploaded bloopers from the advert that saw Kim taking actual bites of her food.
In the first part, she removed the top layer of the bread and took a bite of the burger that had no bite marks in the original ad.
The entire video saw Kim eating all the different food items. 
Kim Kardashian Proves She Was Not Fake Eating
Kim also took to her Instagram stories and uploaded the blooper. 
She added the text overlay "Guysss.. Come on" and tagged Beyond Meat. 
Unfortunately, online trolls were still not happy about the bloopers despite the video proving that Kim ate the food. 
Some still questioned Kim's intention, saying she probably did not swallow her food and pit it out after the camera stopped rolling. 
Netizens criticized Beyond Meat, saying Kim, who ate meat sometimes, was not a real vegan and did not deserve to be the face of the vegan company. 
They also mentioned that the reality star wore leather, which went against everything vegans believed in. 
"Kim barely cares for eating right. She's just there for a check," one user wrote. "Big mistake having her involved," another one added. 
So far, Kim and Beyond Meat have not responded to these criticisms even though they proved she did really eat the food.