Marrying Wife Shana Render Was 'the Best Decision' Killer Mike Made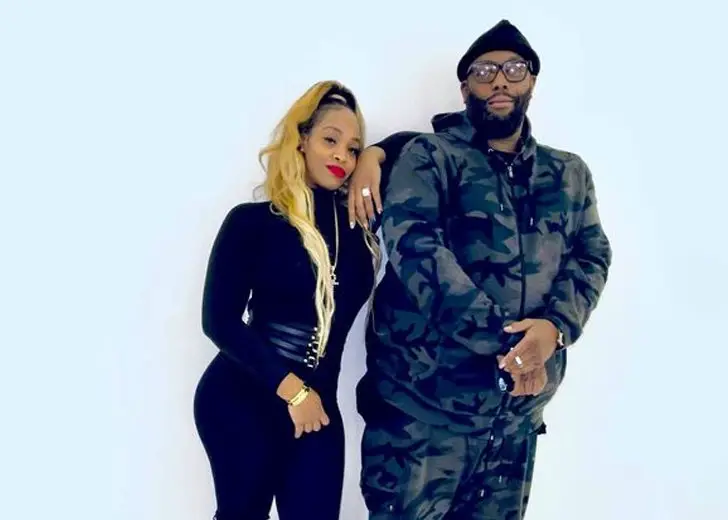 Killer Mike and his wife Shana Render are still going strong after 15 years of marriage. 
The couple has often shown love and affection for each other on social media with adorable lovey-dovey photos from their outings and vacations. 
On November 25, 2021, the lovebirds celebrated their 15th anniversary. 
Render took to Instagram to share a photo of her and her rapper husband at what looked like a casual dinner date. 
"Thank you @killermike for an amazing anniversary!!! Cheers to us, 15 down and a lifetime to go. Love you forever, Michael," Render wrote in the caption. 
Similarly, the rapper also paid tribute to his beloved wife with a heartfelt post on his Instagram. 
He revealed he was inspired by his grandparents, who had each other's back no matter what. 
And he loved his wife as his grandfather loved his grandmother. 

Killer Mike's 15th Anniversary post for his wife (Source: Instagram)
The husband and wife duo have been through thick and thin. 
Killer Mike believes that his marriage is the best "business" decision he has ever made despite everything they have been through.  
Killer Mike and His Wife Are Business Partners
For the unversed, the 'Reagan' hitmaker is more than Atlantic hip-hop royalty.
The rapper developed a successful career in the music industry, but in 2003, he made a bold move. 
He turned down a lucrative deal with Virgin Records after leaving Columbia Records to work as an independent artist. 
The Atalanta rapper believed he could achieve more independently. 
Fortunately, the gamble paid off, and he launched businesses and invested in properties throughout Atlanta. 
Some of his well-known business endeavors include a barbershop and a hair salon called Graffitis SWAG.
But during an interview with CNBC, the rapper acknowledged that it could not have been possible without his partner. 
He stated that marrying her was his best business decision. 
"The fact that my wife has stood by me through thick and thin, through short and tall, it further ingrains [in] me: This is the person I'm supposed to be with," he said.
The rapper added that while he was the face of the business, his spouse was the one with the brains and made all the financial decisions. 
Killer Mike on His Kids and Fatherhood
Mike and Render do not have kids, but they are parents to the rapper's four kids from his previous relationships. 
In June 2018, during an interview with Rolling Out, he opened up about fatherhood. 
The rapper claimed he had all his children too early without marriage, and as he got older, he realized it was not fair for his kids, him, and their mother. 
"I was raised in my grandparents' two-parent household, so I knew what a two-parent household was supposed to look like," he said. 
He also had advice for young fathers to ensure that they could provide for their families. 
He asked them to further their education and ensure they got a useful degree. 
The second piece of advice he had was regarding work. 
He stated everyone should be working as it prevented them from getting involved in shady businesses for money. 
And lastly, something that he learned from his own experience, he advised his fans not to have kids before marriage.