Kid Cudi Reveals How His Surprise Collaboration with Kanye West for 'Donda' Came About
Kid Cudi had previously tweeted he wasn't involved in 'Donda' and clarified how his collaboration with Kanye West came to be.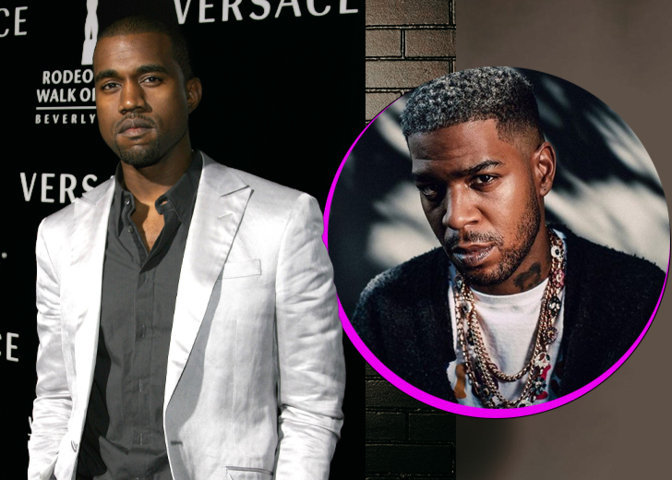 The pre-order for Kanye West's 10th studio album, Donda, was finally launched on iTunes on August 5. The album has 24 tracks in total and the release date has been confirmed to be August 7.
We now also know the artists who are featured in the album. The feature list has tons of well-known names, including The Weekend, Lil Baby, Pusha T, Travis Scott, Jay-Z, and Baby Keem, among many others.
Another name that stands out in particular on that list is Kid Cudi, especially because he had previously confirmed he wasn't involved in the making of Donda.
Kid Cudi took to Twitter to clarify his previous statement when people pointed out that he was among the list of artists featured on Donda.
I wasn't on Donda when I tweeted that I wasn't. Ye hit me the followin week and we made it work. Realest ***** alive. No need to lie to kick it. Hope you guys enjoy!!
When someone posted a clip from West's second Donda listening event with Kid Cudi's part in it, the artist revealed it was his first time listening to the final version of the song too.
Kid Cudi was spotted backstage during the second listening event held at Mercedes-Benz Studio in Atlanta. Some other artists and well-known people spotted at the event were Baby Keem, Don Toliver, and West's estranged wife, Kim Kardashian.
Kid Cudi And West's Collaboration
West and Kid Cudi have worked together on music in the past as well. In fact, together, the two are a hip-hop duo called Kids See Ghosts. Back in 2018, they released a debut studio album named Kids See Ghosts.
Kid Cudi and West have been working together since 2008 and had their first studio session for Kids See Ghosts in 2016 after their reunion. However, the album meant a lot more to Kid Cudi than just another work in his music career.
When talking to Rolling Stone Italy, he revealed working on the album had saved him and his vocation.
Working on that record saved me. At that time, I didn't know if I was going to keep making music or not, and Kanye was there for me, to help me get up. At that moment, I really needed it.
The album also helped Kid Cudi be honest about depression and mental health, allowing him to cope with it better. He says he wanted to tell his story so that people could connect with what he was experiencing.
He was also hoping that people would pick up his SOS messages in the song and reach out to him so he could feel less alone.
The rapper/music producer has been very open about his struggles with mental health and depression since long ago. During a conversation with Red Table Talks, Kid Cudi revealed he used to be ashamed of what he was going through and kept it hidden for a long time.
Even his close friends did not know about his struggles. The rapper only came to terms with his issues later on. Since then, these struggles have been the focus of many of his songs.