Keyshia Ka'Oir Wants Her Son and Daughters to Have a Private Life
Keyshia Ka'Oir Davis wants normal childhood for her children.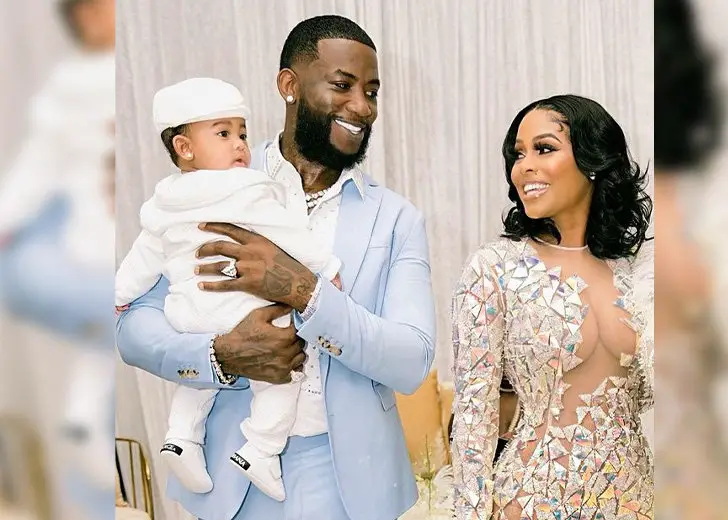 Gucci Mane and his wife Keyshia Ka'oir Davis welcomed their first child together in December last year. 
The Grammy-nominated artist welcomed a baby boy named Ice Davis on December 23, which Gucci announced on Instagram alongside a photo from the model's blue-themed pregnancy photoshoot.
Keyshia also shared an image from the same shoot and revealed their son's name before thanking god. 
The couple already had children from their previous relationships. Gucci is a father to son Keitheon Davis whom he shares with his ex Sheena Evans, while Keyshia has two daughters and a son from a previous relationship.
Although the couple gives fans a glimpse of their life with their toddler son, they refrain from sharing photos of their other kids. 
Keyshia Ka'Oir Davis Wants Her Kids to Have a Private Life
In October 2017, Keyshia appeared on The Breakfast Club days after their wedding to address a pesky rumor floating around.
During the interview, Charlamagne asked her how many kids she had. Although she did not confirm how many, she admitted that she and Gucci both had children. She explained that while she was proud to be a mother; she wanted some privacy for her kids. 
She did not want her two daughters and son to be in the limelight or social media. She just wanted them to attend school and be children. 
Keyshia Ka'Oir Davis Addresses Rumors after Wedding
She also talked about the rumors. 
At the time, someone who claimed to be her sister shared that Keyshia had three kids she left in Jamaica to pursue a modeling career in the states. People accused her of being a bad mother and not bringing them to her wedding with Gucci. 
To add fuel to the fire, a woman named Tanya Dazzle came out of nowhere, claiming to be Keyshia's sister, iterated that she did not get an invitation to the wedding. After staying silent on the topic for some time, Keyshia came forward to clarify that the rumors were not true.
During her appearance, she was asked if she had 3 kids in Jamaica. She clarified that it was absolutely untrue and explained that she had come to the States when she was 10 as opposed to 18 that is written on the internet. 
She also explained that she did not have a sister and only had 3 brothers, one of whom had already passed away. She revealed that she was told that the day she and Gucci got married, blogs were paid to discredit their marriage, wedding, and her. 
When asked if she might know who was up to this, she noted that people were evil, and it could be anyone.