How Many Siblings Does Keyshia Cole Have? A Look into Her Family Life
A peek into American singer and songwriter Keyshia Cole's family life and getting to know her siblings.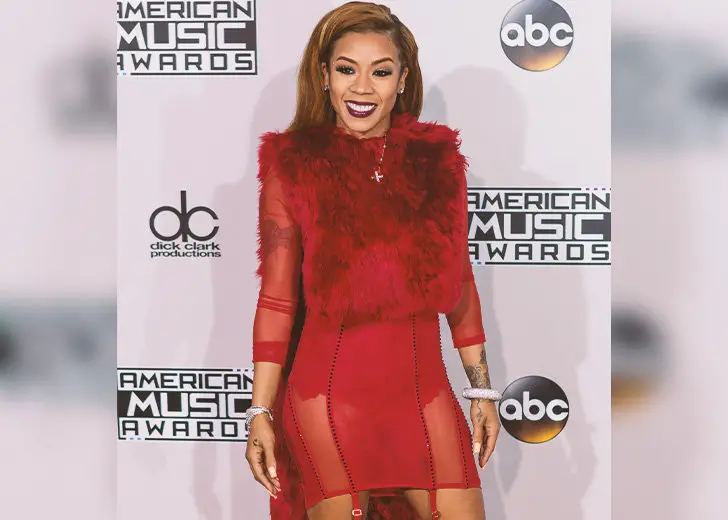 Keyshia Cole broke through the American music scene with her hit single 'Love' in 2006. Since then, we all have been enchanted by her voice and gracious personality.
However, despite being in the spotlight, not much is known about her family life. Here is everything about her siblings and how she goes about with them in the public eye. 
The daughter of recently deceased Frankie Lons and boxing trainer Virgil Lons, who she discovered late in her life, Keyshia is publicly known to have four siblings, two brothers and two sisters.  
It was after she broke into the American music scene she got reunited with her biological parents. Her parents gave her up for adoption at a tender age only for their daughter to end up being raised by family friends Leon and Yvonne Cole.
Her last name is understood to be credited to her foster parents. 
Who Are Keyshia Cole's Sisters?
Keyshia is sister to Neffeteria Pugh or simply Neffe, the star of The Frankie and Neffe Show, and Elite Noel, who, like her, is part of the music industry. 
Neffe, now divorced and mom to five kids, is currently an executive producer, actress, and author of two books related to her family life experiences. She has a verified Instagram account with 484,000 followers at the time of this writing.
Noel, unlike her blood sister Keyshia, is yet to know who her biological father is. However, she is a successful singer, songwriter, and rapper who currently boasts nearly 95,000 followers on her Instagram account.
Her single 'BAE' was released in 2017, and her other songs can be streamed online on iTunes. Her Instagram bio mentions her as a Co-CEO of cosmetics brand Klub Kosmetics.   
The Death of Her Mother
Keyshia's biological mother, Frankie Lons, tragically passed away on the day of her 61st birthday due to drug overdose, according to TMZ. Her son and rapper Sammytheghostt announced the news on his social media. 
Keyshia was understood to be taking good care of her addictive mother and, at one point during her mother's rehabilitation, revealed that she was sober for 60 days. 
The Lesser-Known Brothers
Sean Cole, better known by his stage name, Nutt-So, is Keyshia's brother. He is in the rap business with previous associations with rap groups as Street Thugs and Mo-Savage.  
Both Sean and Keyshia began their music career at a very young age. Keyshia was accompanied by her brother Sean at 12 when the 'You Can't Touch This' hitmaker, and R&B/Rap legend MC Hammer gave the sister-brother duo a breakthrough.
Keyshia would later meet up with rap and hip-hop legend Tupac Shakur, and to date, she still pays the rap legend tributes via her Instagram posts.
As mentioned earlier, Keyshia's brother Sam was the first to break the news of their mothers passing. He is known only by his first name Sam or his stage name Sammytheghostt which he uses on his Instagram. 
He is the lesser-known of the four siblings, and not much of his musical work or association is publicly known yet.