Meet Kevin Owens' Wife — Inside His Married Life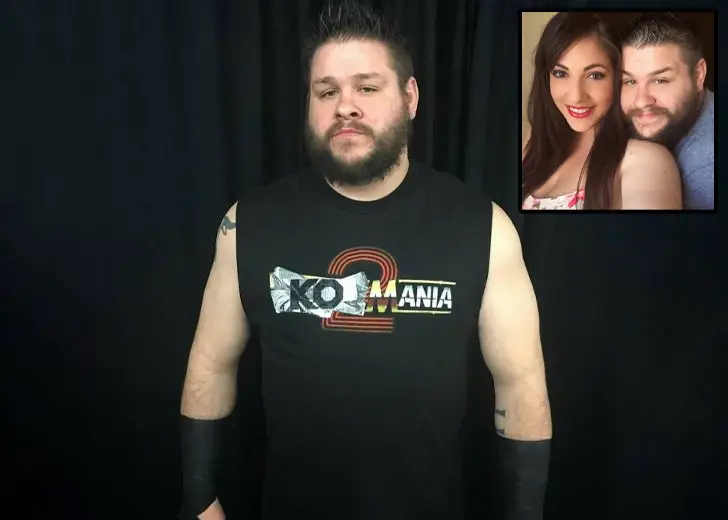 Many people have found the love of their life via social media. Sliding into DMs and finding one's significant other is simply amazing.
Kevin Owens is one such person to experience it. He met his wife, Karina Steen, via MySpace.
And now, the couple has been married for almost 15 years. Moreover, they have also been blessed with two kids.
Here is everything we know about Owens and Steel's love life.
Kevin Owens and His Wife, Karina Steen
The WWE star met his wife in 2006 via MySpace. Just by texting each other, the two were smitten.
As a result, they were already dating and in a relationship before meeting each other face-to-face.
A month later, they got together, but that simply solidified their relationship.

Kevin Owens' wife, Karina Steen, taking a selfie. (Source: Instagram)
While they were dating, they also got matching 'K' tattoos, the first initial of their names. Owens got it on his leg, whereas Steen got it on her pelvis.
This was also Owens's first tattoo he ever got. Later along the years, he got 'Karina' tattooed on his right hand.
Similarly, Steen has 'Beauty' inked on her hand, whereas Owens has 'Beast' on his. The WWE star has a bull on his arm inspired by Steen.
He got it because his wife told him that he reminded her of a bull.
The duo dated for around a year before getting married. Owens considers himself "the luckiest guy on Earth" to be with his spouse.
He once told WWE (via Heavy) that Steen changed everything Owens knew about life. He confessed that he never knew someone could make him feel like Steel did.
This is not the only time he has gushed about his wife. While talking with Rolling Stones, he dubbed Steen as "the backbone" of their family.
Her quality of hers made Owens impressed. He was passionate about having a family, but because of his work, he knew he "would not be able to hold a nine-to-five."
But Steen was supportive of him and was there for him. No wonder Owens feels that he is the luckiest guy in the world!
Kevin Owens and Karina Steen's Kids
The couple is blessed with two kids —  a son, Owen, and daughter Élodie. Like his dad, Owen is also enthusiastic about professional wrestling.
However, his favorite wrestler was not it but instead John Cena. Owens once said that his son constantly asked when he would fight Cena.

Kevin Owens' kids posing for a photo. (Source: Instagram)
Owens did so when he made his debut in Raw. His wife took a video to show it to his son, who was beyond pleased to see Cena and his father wrestle.
Once, Owens took his kid to a WWE show to make him meet his hero. Unfortunately, Cena did not come to say hello to Owen.
When Cena found out, he was extremely sorry for it. Therefore, he wrote a long apology by hand and sent it to Owen.
Owens was pretty surprised by the actions of his colleague. However, later Cena and Owen met each other, which for Owens, was the "crowning moment."
His daughter Élodie is also showing interest in wrestling. Owens often shares photos of her playing with WWE toys.
Among all the tattoos Owens has, two of them are dedicated to his kids. He has 'Owen' inked on his wrist and has 'Élodie' written right below it.