Kevin Nealon Keeps the Spark Alive With Wife Susan Yeagley
Actor Kevin Nealon is in a loving relationship with his wife Susan Yeagley.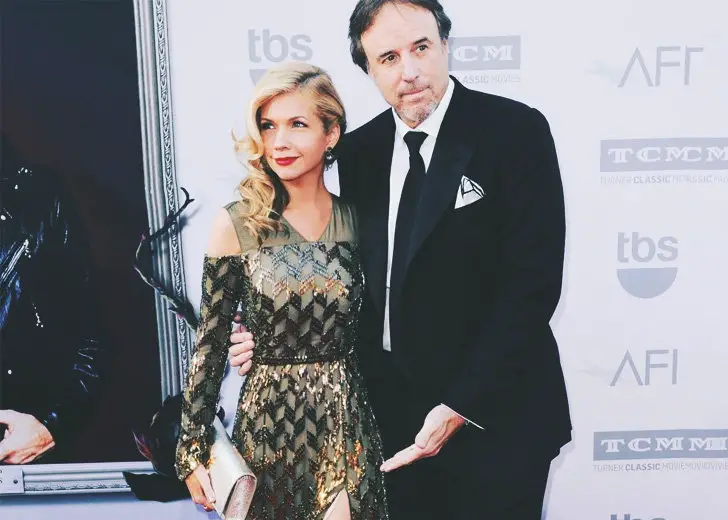 In 2002, Comedian Kevin Nealon asked actress and his wife-to-be Susan Yeagley if it was alright for a single guy to adopt a baby. During Nealon's exclusive chat with Closer Weekly, the actor-comedian recalled the time he first teased his future wife.
Yeagley was so impressed with Nealon's sense of humor that she decided to commit her life to the actor. The two ultimately got married in 2005 and are currently proud parents of their son, Gable Ness.
Kevin Nealon's Marriage with Susan Yeagley
Nealon married his current wife, Yeagley, in the Italian lakeside town of Bellagio in 2005, after getting engaged with her a year prior. As per People, their wedding ceremony, which lasted for forty-five minutes, was witnessed by four people. 
After the ceremony was complete, the newlyweds were asked if they intended to honor the Italian tradition of having kids early in their married life.
The witty Nealon responded by saying that they would instead follow the Italian tradition of "having a huge bottle of wine." 
According to Nealon, the couple has long since kept their spark alive by spending quality time with each other, especially during their weekly travels. 
In 2007, wife Yeagley reflected on her marriage with her husband Nealon and said how marrying a man who was 17 years older than herself was the "best secret out there."
This past September, the lovely couple celebrated their sixteenth wedding anniversary. Nealon's wife was quick to acknowledge all the good memories she'd had with her husband thus far, with a lovely Instagram post.  
Birth of Nealon's First Child with Wife Yeagley
In 2007, the husband and wife welcomed their newborn baby, son Gable Ness, in Santa Monica, California. 
As mentioned in a report by People, the Saturday Night Live Alum first announced his wife's pregnancy during his appearance on the show Late Night with Conan O'Brien.
During his conversation with Closer Weekly, Nealon spoke about his son, Gable, and called him a good dancer.
The actor then called his son popular, kind, and funny. Furthermore, Nealson did not shy away from labeling Gable as the child he was dreaming about.
The comedian/actor was fifty-three years old when he became a father for the first time, while wife Yeagley was thirty-six. 
Kevin Nealon's past Relationships
During Nealon's 2014 chat with People, the comedian revealed dating his former Saturday Night Live Co-star, Jan Hooks.
One might assume that their love affair might have begun while they were working on the sketch comedy show. However, that is far from true, as Nealon told People of their long dating history prior to SNL. 
Talking to the magazine, Nealon called his ex-girlfriend to be totally amazing "as a sketch player," and called her dedication and comic timing to be amazing.
Sadly, the talented actress and Nealon's long-time partner passed away in 2014 at the age of 57.
While the actor never got the chance to marry his then-girlfriend, Hooks, Nealon married his first wife, Linda DuPree, in 1989.
But unfortunately, his marriage with DuPree lasted for only thirteen years. In 2002, the former couple decided to split and go their separate ways.