Kevin McKidd's Proud of His Scottish Accent and the Hometown Dialect He Managed to Squeeze into 'Brave'
Kevin McKidd fans were shocked when the actor spoke in his real accent.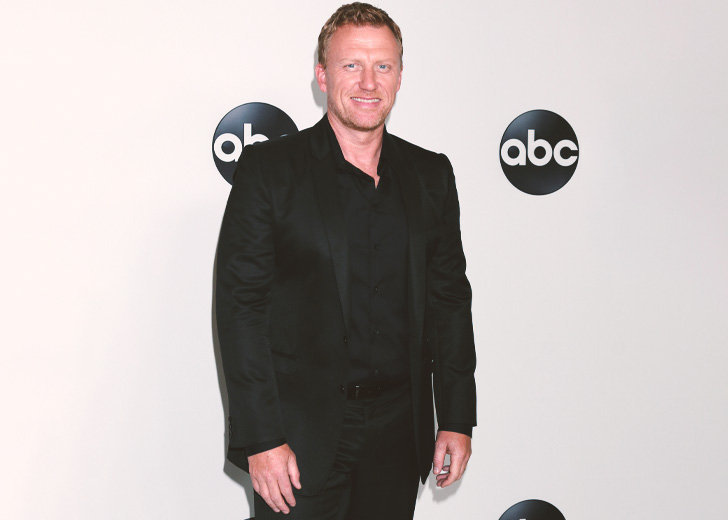 Kevin McKidd is a Scottish actor and television director, best known for playing Dr. Owen Hunt in the ABC classic Grey's Anatomy.
Although he plays the role of an American in the series, McKidd was born in Elgin, Moray, Scotland, and picked a heavy Scottish accent growing up in a small town. 
Kevin McKidd Is Originally from Scotland
On August 9, 1973, McKidd was born to mother Kathleen and father Neil McKidd in a council estate in Elgin, a small town in northeast Scotland.
McKidd worked at the Macallan distillery at the age of 17 and went on to work with a family of coppersmiths. He graduated from Elgin Academy and was a member of the local dramatic group in Moray Youth Theatre. 
When it came time for college, he went to the University of Edinburgh, where he planned to study engineering. Instead, the young actor realized his love for theatre which resulted in him transferring to Queen Margaret College in Scotland. 
He joined Edinburgh University's student theatre company, Bedlam Theatre, where he was a member of the improvisational comedy troupe, The Improvers.
In April 2013, McKidd was Grand Marshal of the 15th annual Tartan Day Parade in New York City. 
The actor has always been open about his support for Scottish independence and even expressed regret that he would be unable to vote in the then-upcoming Scottish independence referendum because he no longer lives in Scotland. 
The Anna Karenina actor stated, "A lot of people think we're all gonna fall flat on our face if we do this. We're too feisty a people to let things turn bad if we went and tried it. Why not? Why not try at least?"
Kevin McKidd Shocked His Followers with His Scottish Accent
During a 2012 interview titled "BRAVE Interviews w/ Kevin McKidd" the actor talked about his journey through Grey's Anatomy. But fans were more concerned about his natural voice as he shocked everybody with his Scottish accent. 
McKidd, 44, played an American character in the famous series, so he was obliged to conceal his Scottish accent during every episode of Grey's Anatomy. 
His followers were impressed by how well the actor spoke in his American accent so much that they were shocked by his original voice. 
His co-star, Camilla Luddington, too hides her British accent on the series.
Kevin McKidd's Kids Nail the American Accent
The Brave star exchanged vows with Arielle Goldrath in a traditional Jewish ceremony on January 13, 2018. They welcomed their first child together, a baby boy, Aiden, in 2018 and a daughter on July 27, 2019.
During his interview, he also talked about how his kids have the perfect American accent.
"At home, they have London accents like Mary Poppins kids," he said. "But after school, when they get in the car, they speak in a better American accent than I do." 
The actor has been living in LA with his wife and his two kids.