Inside NBA Legend Kevin Garnett's Messy Divorce with Wife after 14 Years of Marriage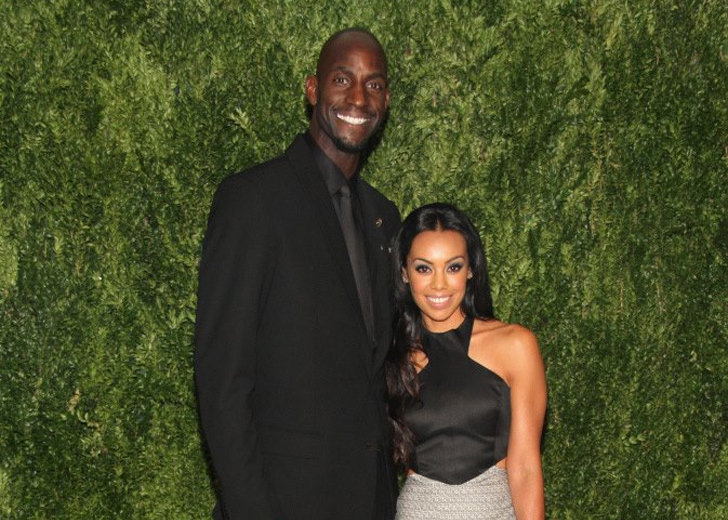 In December 2018, former NBA power forward headed for divorce with his then-wife Brandi Padilla after fourteen years of marriage.
TMZ, who cited the legal court documents in their report, stated the basketball star's former wife filed for divorce in Los Angeles, citing irreconcilable difference as the reason for their split.
Garnett and Padilla dated each other for a long time before getting married in July 2004.
Together they share two kids, daughters Kapri and Kavalli, who at the time of their separation were aged ten and five, respectively.
The Divorce Saga of Kevin Garnett and His Wife
As per the court documents, Padilla asked for physical custody for her kids, with Garnett getting visitation rights. She requested spousal support as well.
In March 2019, as their divorce was ongoing, reports suggested that Garnett's former wife asked for $146,000 per month in spousal support and a surplus of $46,000 monthly in child support.

Kevin Garnett with his former wife Brandi Padilla before their legal separation. (Photo Credit: Instagram)
In her defense, Padilla claimed the amount she demanded was fair, as she had to look after the kids ninety-five percent of the total time. 
According to her, the retired basketballer was still making a minimum of $5 million per year and accumulated wealth somewhere near $300 million during his years active as a pro athlete.
She also demanded an additional sum of $3000,000 in attorney fees to cover the cost of divorce and proceedings along with estimated future expenses.
However, that wasn't all. Further, Garnett's ex wanted $25,000 to retain counsel in another case where the ex-Boston Celtics player was allegedly cheated out of $77 million, supposedly by his former accountant, who illegally used his fortune over many years.
Garnett filed a federal malpractice lawsuit against his former accountant Michael Wertheim and the Kentucky-based accounting firm Welenken CPAs in September 2018.

Kevin Garnett's daughters from his separate relationship. (Photo Credit: Instagram)
The NBA legend responded to Padilla's original divorce filing by asking for joint legal and physical custody of the kids, The Blast reported in 2019.
Further, he requested the court to terminate spousal support for Padilla, citing a prenup the former couple signed a month prior to their marriage.
Inside Kevin Garnett's Rumored Girlfriend and Kids
Is Kevin Garnett married? Is one question his fans eagerly after the separation from his previous wife.
While there are no concrete reports to suggest if he's married, he is certainly rumored to be in a relationship.
The gossip of Garnett dating a mystery woman surfaced after he was spotted with a previously unknown lady at an Art Basel event in 2019.
Fast-forward a year, and in September 2020, Garnett was reportedly parenting a baby daughter with his supposed girlfriend, Awesemo wrote in their report.
Garnett's girlfriend is understood to be someone named Erika, who goes by the handle of @youluverica on her Instagram page.
Presently, the former basketball pro frequently features his three kids, including his daughter with Erika, on his Instagram posts.