Get to Know Kevin Frazier's Wife Yasmin Cader Frazier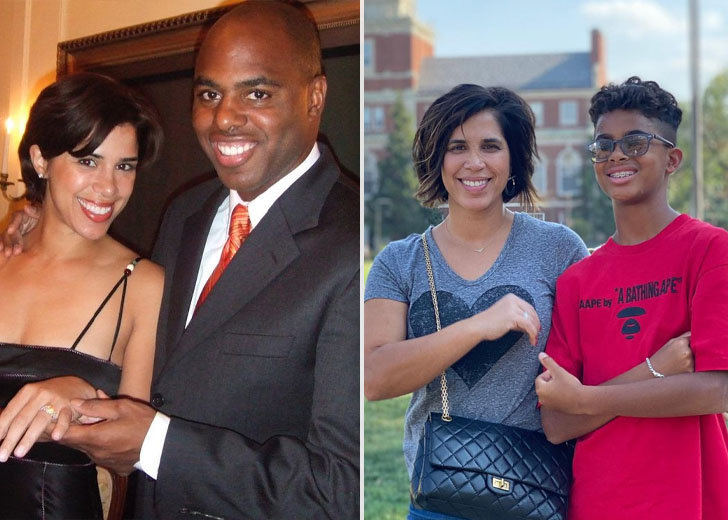 Kevin Frazier has made a name for himself as a host for Entertainment Tonight and The Insider, where he interviews the biggest and hottest names in Hollywood. 
While his wife does not enjoy the same media limelight as her husband, she is an accomplished professional in her own right. So, 
Who Is Kevin Frazier Married To?
Frazier is married to Yasmin Cader, a Los Angeles-based attorney who works with Adams Trial Lawyers. 
As per her profile on the National Criminal Defence College, she was formerly a federal defender who has tried over thirty criminal cases to resolution before judges and juries in state and federal courts in LA, New York, and Washington D.C. 
As a federal public defender in the Southern District of NY and LA, she represented several witnesses and individuals on a variety of federal criminal charges, including complex white-collar criminal and regulatory matters.
Beyond criminal defense, Frazier's wife is also a seasoned civil litigator with having litigated individual and class-action claims of sexual and racial harassment and discrimination.
In addition to that, she is also a trainer associated with Harvard Law School's Trial Advocacy Workshop and the National Criminal Defense College, where she teaches trial skills to practicing lawyers and law students. 
She currently serves on the Yale Law School Executive Committee and is also on the board of a national non-profit that works to raise awareness about social justice issues.
Yasmin Cader Has a Sense of Humor
As serious as her extensive portfolio makes her sound, Cader is actually a vivacious and humorous individual—a fact that her husband seems to celebrate often. 
Back in April 2018, Frazier had to undergo some sort of surgery, possibly on his eyes, after which he had to wear black shades for a while. 
Going by what the TV host shared on his Instagram, his wife could not help dance when he walked by.
Apparently, because of the glasses, Frazier was wearing, Cader thought that she was in some 80s music video. 
He even shared a picture of himself donning those same pair of glasses while his wife was grooving in the background. 
Kevin Frazier & His Wife Are Going Stong
As per The Focus, Frazier married his wife on November 25, 2006. The couple has welcomed two beautiful souls into the world in their time together. 
Their firstborn son Shane was born in 2007, and their second son Reece was born three years later in 2010. 
Frazier's wife also makes regular appearances on his socials.
The last time his Instagram fans were treated with a picture of the seasoned attorney was back in October 2021. 
He had uploaded a picture of his lovely wife hugging his fellow Entertainment Tonight host Nichelle Turner. 
In the caption, the doting husband wrote that these two women meeting was a "team Kev" convention in itself.
Apparently, there were the only two people who could keep him "behind in line."
While some outlets on the internet, including IMDb, have gone on to claim that Fraizer has separated from his wife, his Instagram bio still reads:
"Proud dad, husband, and lifelong Baltimore Colts fan."