Kenny Braasch and Mari Pepin on Their Relationship after 'Bachelor in Paradise'
Kenny Braasch and Mari Pepin did make it to the altar despite a few speed bumps along the way.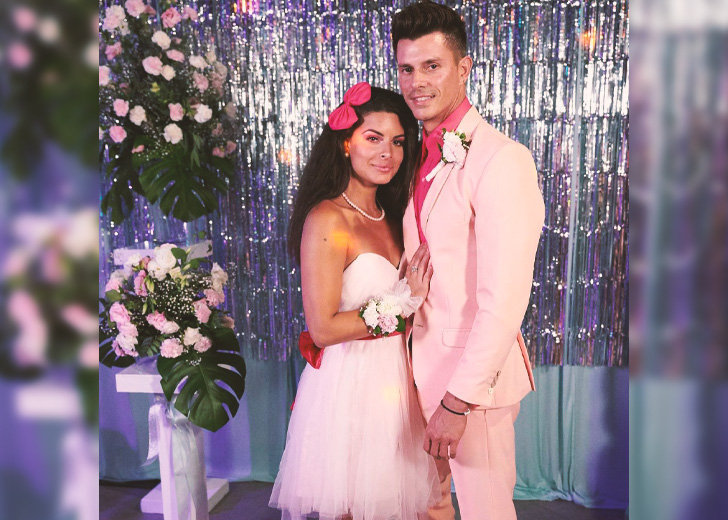 There is good news for the Bachelor in Paradise season 7 fans who were shipping, Kenny Braasch and Mari Pepin. 
On October 6, Braasch posted an Instagram carousel of engagement pictures right after the finale aired. In the photos, Pepin was all smiles and showing off her ring. The couple was also popping champagne to mark the joyous occasion. 
His fiancée also posted a photo dump of their engagement pictures on Instagram. "Engaged AF😍♥️," she captioned the snaps. The couple's comment section was flooded with congratulatory messages from their fellow co-stars.
The duo first met on season 7 of the show and was one of the cutest couples all season long. According to professional matchmaker Amber Kelleher-Andrews, the couple has genuine feelings for each other and is not putting up a show for television. 
Things are looking good for this cute couple, but their journey to the Paradise altar came with a few speed bumps.  
Kenny Braasch and Mari Pepin Were Tested on the Show
When the season began in August 2021, Braasch was immediately attracted to Pepin. 
According to the boy band manager, as soon as he saw the former beauty queen, he was blown away and realized he might have fallen in love with her at first sight, even though he could not fathom what he was feeling at the time. 
Despite their 15-year age difference, the two hit it off and were one of the strongest couples, but then things suddenly went south when Pepin had cold feet. 
Pepin, who felt she was committing too fast, told Braasch that she wanted to keep her options open and suggested they date other people. But when Demi Burnett arrived, Pepin realized she had made a mistake. 
Burnett had set her sights on Braasch, but it didn't work out, and Braasch moved on to Tia Booth, which also did not work out. Ultimately, Pepin confessed her feelings to Braasch, and from then on, the duo became inseparable and made it to the altar. 
Life after the Show for Kenny Braasch and Mari Pepin
After announcing their engagement, the couple appeared on Extra Tv to talk about their life. 
The host asked the couple how they were adjusting to life after filming and engagement. Pepin responded that there was much less pressure when the cameras stopped rolling because they were free to be themselves and do everyday things. 
She also shared that they had been spending a lot of time together to get to know each other. Braasch added that they had less intense conversations about their lives and spent more time relaxing watching Netflix. 
The couple, who do not live together, also shared that their first step would be moving Pepin, who resided in Maryland, to Chicago where Braasch lived. They also explained that while they hadn't mapped it out, they definitely had plans to have kids. 
Congratulations to the happy couple.