Kelly Rowland Made Changes in Her Life after Her Mom Passed Away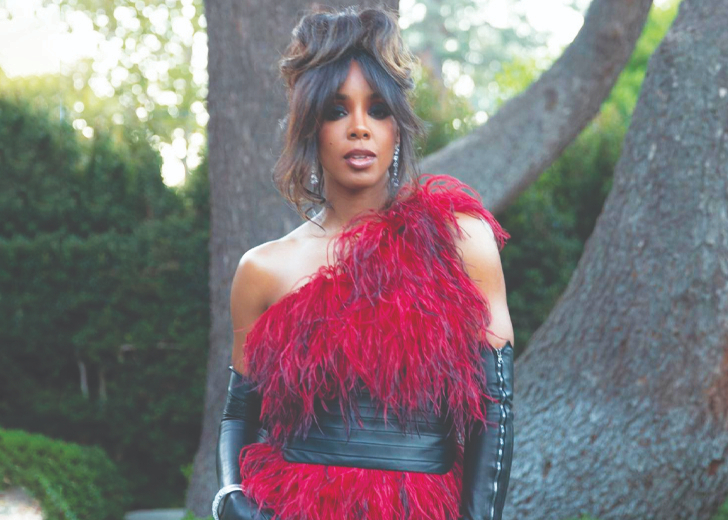 In 2014, weeks after Kelly Rowland and her husband gave birth to their first child, the singer's mom, Doris Rowland Garrison, passed away.
Rowland revealed in a statement that her mother was 66 when she succumbed to cardiac arrest. 
She shared her mother's passing came out of nowhere and recalled pulling the plug. 
In a tribute to all the women that shaped her life, including her mother, she revealed her relationship with her. 
As per her accounts, the singer and her mom had a tumultuous relationship. They disagreed on everything, but she understood it was because her mother always wanted better for her. 
She knew her mother loved her and did everything to support her singing career. Rowland recalled how she wanted to become a singer and wore a red dress, imitating to be one. 
Kelly Rowland's Lifestyle Changed after Her Mom's Death
After conquering the cutthroat music industry and wearing not just red but dresses in all colors, she realized how much of it had to do with her mother's sacrifices.
"It was only then that I realized her strength. My mum taught me to stay humble, and I've done a pretty good job at it," said the singer.
After her mother's death, Rowland changed her perspective on life, which led to drastic lifestyle changes. 
Speaking to Romper, the former Destiny's Child member said that she "changed her whole life."

A young Kelly Rowland with her mom, Doris Rowland Garrison. (Source: Kelly Rowland/Instagram)
She changed her diet, took better care of her physical and mental health, and maintained a healthier lifestyle.
Rowland added she talked about it to everybody who listened, explaining it was important to educate oneself and others, whether it was nutrition or anything that concerned living a healthier lifestyle.
Speaking on what led to the change, she shared that after she became a mother, she realized her son would take after her. 
"I knew I was his first example of everything, and it's changed everything. He completely changed my life and changed my outlook on things. My outlook on self, my outlook on life, my outlook on everything, and he will never know how he saved me," said the singer.
Kelly Rowland Breaks Down Remembering Her Mother
She continued saying that she also imposed a healthy lifestyle on her son by keeping him active. 
Rowland and her son enjoyed spending time outside in the sunlight and having "a good time" no matter where they were.
Although her newborn son helped her cope with her mother's passing, she still had a difficult time. 
Three years after her mom's death, Rowland revealed she had difficulty coping with the devastating loss. 
In an episode of The Voice Australia on which the singer is a coach, she burst into tears after the show's contestant, Hannah Pearce, talked about losing her father. 
The contestant said she had forgotten the sound of her father's voice, which made Rowland emotional.
"I've grieved now for three years, the loss of my mom. I think it's the greatest loss of my life," Rowland admitted. 
She revealed that in the time since her mother's death, she had "forgotten the sound of her voice" and that she missed it as well.