Kelly Price Gets Real about Her Weight Loss Journey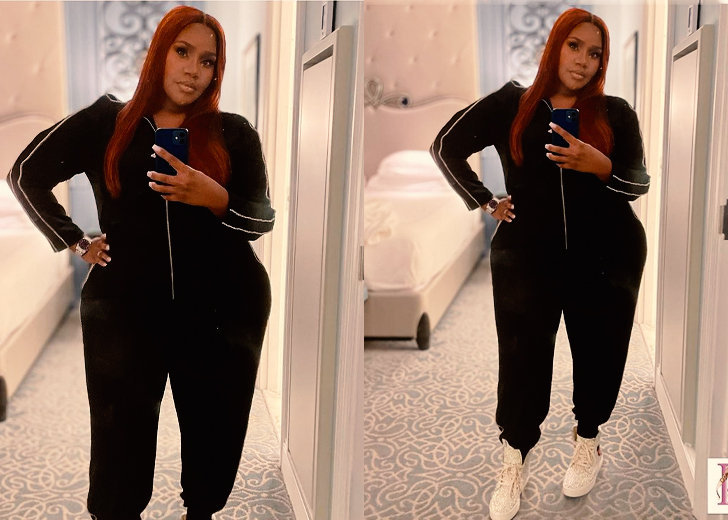 Kelly Price is on a spectacular weight loss journey. She is well known for working with music legends like Mariah Carey, Whitney Houston, Elton John, Jermaine Dupri, and LL Cool J to name a few.
Her rendition of 'As We Lay,' released in 2000, made her a household name, but her career has been chiefly background singing since then.
Part of her reason for not going mainstream was her body size. 
Kelly Price on Receiving Backlash after Weight Gain
Price admittedly has always been targeted by the media, pointing out her body figure and her weight loss journey since the early days of her career.
The 'Friend of Mine' songwriter went candid about body shaming in the music industry during an interview with The Breakfast Club on April 6, 2021.
As per her accounts, many told her she didn't "fit the profile" for a mainstream artist because of her voluptuous body. 
Kelly Price before (left) and after weight loss. 
The R&B Diva opened up about how she pulled out from signing a record contract with Jive Records because the executive told her she would need to lose weight. He had stated, "nobody wants to see a fat girl sing."
Price noted that if she didn't meet the record label's target body size, they would have terminated her aspirations.
She also shed light on an incident with a group at Daddy's House who insulted her body during a recording session. Then, without reservations, Price slammed the media and the industry as a whole for forcing her to look a certain way.
Kelly Price Is Proud of Her Weight Loss
American singer and songwriter, Lizzo uploaded a TikTok video captioned 'From one fat girl to y'all' to share her thoughts on how some people can't seem to lose weight because that's how their body naturally is.
Price, a close admirer of Lizzo, showed appreciation towards Lizzo in the aforementioned interview. She expressed how artists like her were spreading body-positive messages, overall changing the narrative of beauty.
The 48-year-old also noted how the responses from label executives and body-shaming comments from her followers affected her confidence as a performer in her early life.
She confessed she started following extreme diets and workouts for weight loss. 
Kelly Price flaunts her waist after weight loss. (Photo: Instagram)
Price wished she were as confident as Lizzo when she was her age and that she would have made better decisions in her professional and personal life if she had her confidence.
She's super important. People ask me about her all the time. Like I love that she loves herself in the skin that she's in because I wasn't there when I was her age. Like, I wasn't.
While she didn't have confidence in her heyday, Price is embracing her body and health routines more day by day now. And her weight loss has been apparent in her Instagram pictures.
On January 25, 2022, she posted a picture of herself wearing old pants. Visibly, the waist size of the trousers was too big for her, meaning that she had lost a significant amount of pounds. 
"Monday motivation…So this happened this weekend," she wrote in the caption, adding that she wore the pants on for the first time in 11 months. "I was so proud," Price expressed, mentioning that she wore them anyway with a belt.