Kelly Price Is Getting Married after 6 Years of Split from Ex Husband
"I am happy to say I am very happy," said Kelly Price. "I am very in love and I am very engaged."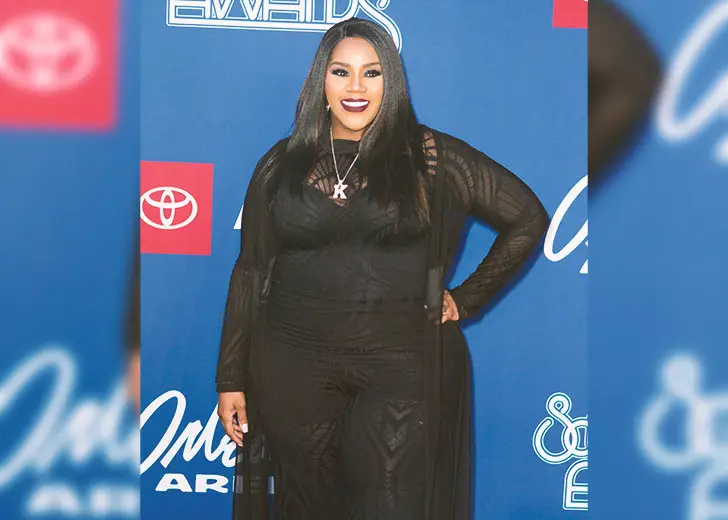 Kelly Cherelle Price is an American R&B and gospel singer famous for singing backup for artists such as Mariah Carey and the late Whitney Houston.
Price was several years into a successful solo career when she released her rendition of 'As We Lay' in 2000. Born on April 4, 1973, the singer is a seven-time Grammy Award nominee who has collaborated with Eric Clapton, Jermaine Dupri, and LL Cool J. 
Kelly Price Is Now Engaged to a Mystery Man
Price confirmed her engagement on April 26 when she posted a picture on her Instagram of her holding hands with her fiance, showing off her brand new diamond engagement ring.
The 48-year-old talked about her engagement in a recent interview with Madamenoire, where she announced she was not revealing who her fiance is.
"I told myself when it comes time to let the world know, I'll let the world know exactly who that individual is," she said.
Price shared that she has been with her fiance for more than two years now and that she intentionally kept her personal life private because she didn't want to go through the same route she took in her previous marriage.
Kelly Price's Take On Today's Dating Culture
Today's dating culture was a tremendous shock to Price after she became single after more than two decades. 
As you can imagine, getting back out there into the dating world after more than two decades of marriage wasn't exactly fun.
She shared a hilarious anecdote about her first date with a guy she met on the internet. She drove herself to the location, spent a pleasant night with her date, and thought that her first date had gone really well.
However, within two hours of getting home, she received an unsolicited picture of the person she had gone on a date with right on her phone. The incident was a huge shock to her as she screamed and dropped her phone on the floor.
I was like, 'What the hell?! What is this?' So I called a couple of my girlfriends and they were like, 'Oh yeah girl, that's normal.' I thought you've got to be kidding me.
The culture shocked her at first and made her think dating was not her thing. But as time went on, she found a comfortable space in the dating world as she fell in love with her first boyfriend.
The guy later went on his knees to ask her to marry him. She revealed she held a huge wedding ceremony on the tenth anniversary of her first marriage. But this time, she wants to do things differently. 
I'll probably have a wedding that will be very small and intimate and some place tropical, only very close and friends and family, and have an amazing party after the ceremony is over. And just continue to live life.
She revealed the difficulty she felt in convincing herself to do all the things she did 20 years ago, despite knowing she was in love. However, if there's one thing she has learned from her previous marriage, it would be never to force herself to stay in a situation that's not working. 
"Because I've done this before and divorce is not fun, even when you know you need to get divorced. It's not fun," she remarked.
Kelly Price's Relationship with Her Ex-husband
Price was previously married to Jeffrey Rolle for over 20 years before they divorced 5 years ago in 2016. However, the gospel singer expressed that there are "no hard feelings" between herself and her former husband and declared she will "love Jeff until the day" she dies.
The couple is parents to 23-year-old son Jeffrey Rolle, Jr., and 21-year-old daughter Jonia Rolle.
Price said that although her divorce was necessary for their well-being and the marriage needed to end, the process was not fun, and the publicity of her divorce didn't make the process any easier.
We can totally understand why she has been trying to a different approach with her marriage this time!