Inside Kellin Quinn's Married Life with Second Wife and Daughter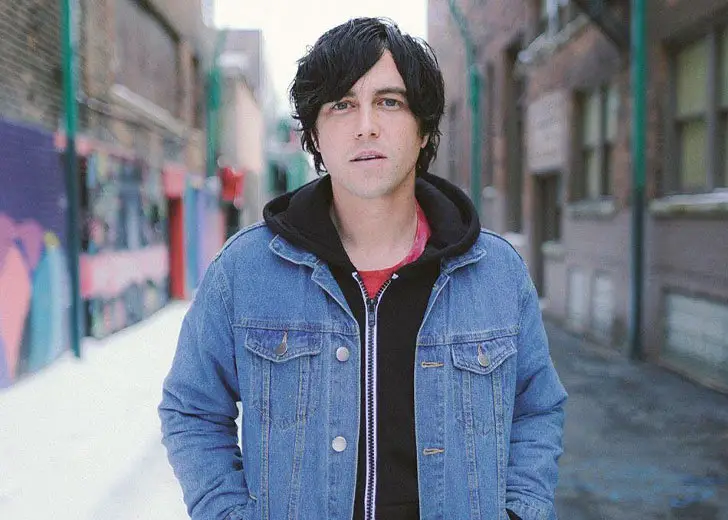 Kellin Quinn was recently involved in a scandal where he was accused of cheating on his wife.
The Sleeping with Sirens band member brushed off the accusations on social media. But the apparent scandal piqued people's interest in his married life.
Kellin Quinn Denied Rumors About Cheating on His Wife
In December 2020, a TikTok user that goes by the handle @madieoneill1, uploaded a video claiming she would "expose" a pop-punk frontman who cheated on his wife with her.
Once the post blew up, all the signs pointed towards the person being Quinn. How, you ask?
The song used for the video featured Kellin, and people ran with it.
The user then followed up this post with more videos containing screenshots of her alleged conversations with the allegedly unfaithful Quinn.
The musician was, however, having none of it. He took to Twitter to rebuke the claims.
"I love my wife I love my kids, and we have a REAL life. Trying to cancel people to get follows is pure [expletive] evil," wrote Quinn, expressing his disapproval of the baseless allegations.
He made it clear through the tweet that he had never cheated on his wife and wouldn't stay silent if and when someone came for his family.
Kellin Quinn Has Three Kids With Wife Katelynne Quinn
Kellin Quinn has been married to his wife Katelynne Quinn for over seven years now.
They reportedly dated for two years before tying the knot in April 2013.
There are only a few wedding pictures available of the couple. The wedding had a small two-tier cake.
As for their attires, Quinn wore a plain white shirt with rolled-up sleeves, grey trousers, and a black-colored tie while Katelynne donned a beautiful white wedding gown.
The couple had their daughter, Copeland Quinn Bostwick, on May 18, 2012. She was 7 pounds and 8 ounces when she was born.
He used to play songs for her before she was born. She even heard his acoustic EP through Katelynne's tummy.
And she was his go-to music reviewer — she liked all his tunes but hated the techno dance trend, at least back in August 2012.
Quinn is also a step-father to his wife's two kids from her previous relationship.
She had a son and a daughter before she met Quinn. They used to make frequent appearances on her Facebook page before it went dormant in 2017.
Kellin Quinn's First Marriage
Katelynne isn't Quinn's first wife.
During an interview with Alternative Press in March 2020, the musician talked about his previous relationship.
He met his ex-wife after completing high school in Michigan. He moved back to his home in Oregon, got into a relationship with her.
They got married at a later date, although he didn't reveal the exact timeline.
But they got divorced a while later, and he moved back to Michigan to clear his head of the things that happened.