Keke Wyatt Says She Gets Her Musical Talent from Her Parents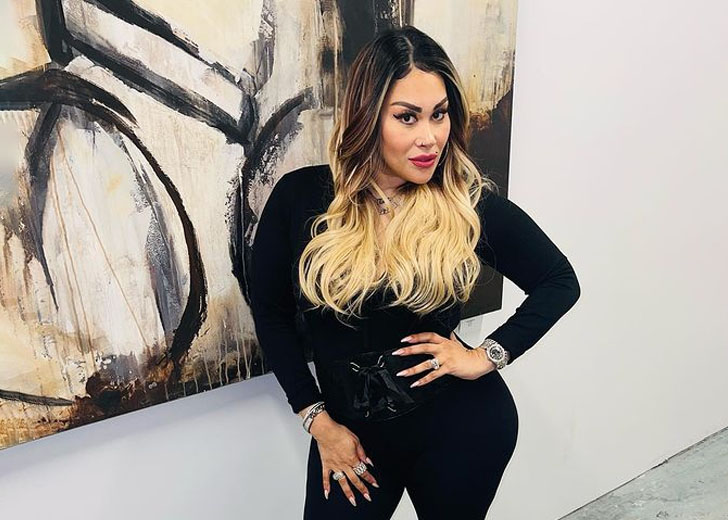 For those unversed, Ketara "Keke" Wyatt is an R&B singer. She was born to a Caucasian mother, Lorna Wyatt, and an African American father, Keever Wyatt II.
She grew up listening to R&B and gospel music, thanks to her parents, who sang in church. 
Her mother was a vocalist, and her father an organist. Wyatt's parents had her singing in church as a child but did not discourage her from pursuing a career in non-religious music.
In 2000, she signed with MCA and collaborated with Avant to remake René & Angela's 1983 ballad 'My First Love,' which was included on Avant's My Thoughts album.
Wyatt then released Soul Sista, in which she covered Patti LaBelle's 'If Only You Knew.' 
The album was released in November 2001 and sold over 500,000 copies in the U.S., granting it gold status.
The singer opened up about growing up in a musical family and her singing career on 'The Lexi Show.'
Keke Wyatt on Her Music Career and Her Parents
During the interview, host Lexi Allen asked her thoughts about how people got it twisted that R&B singers did not go to church.
The singer disagreed and explained that it was not true. She shared that her father was a bishop and that growing up was difficult. 
As the daughter of a minister, people expected her to emulate perfection. 
Just because my daddy is a minister does not mean I have to be perfect because I sure ain't. I try to be, but I am not, and it's irritating. 
But that did not mean she did not love her father.
She shared that she looked up to him so much that she wanted a man modeled after her father.
Wyatt noted that she wanted a Christian holy man and that her husband was in seminary school. 
In the interview, Wyatt also talked about her mother. She complimented her mother's singing and claimed that her voice sounded like Tramaine Hawkins.
She added that she inherited her vocal chops from her mother.
According to Wyatt, her mother had an opportunity to do more for her musical career, but all that took a backseat when her mother got pregnant with her. 
Keke Wyatt's Controversial Comments
Earlier this year, in January, Wyatt faced backlash for her comments regarding the mistreatment and oppression of African Americans. 
During a live stream for the 'Beau & Tae The Mahne TEA' show, the singer interrupted the co-host, Milan Christopher, to express that African Americans were not the only group that endured ill-treatment throughout history.
"And so have Mexicans, and so have other people, honey. Black people are not the only ones that have gone through that," she said to Christopher.
She even brought up her own experiences as a biracial woman. But, unfortunately, her comments were not well received.
She was criticized primarily by the African American community on the internet.
However, she later apologized and explained that she could have come off way better. 
Wyatt then claimed that despite being biracial, she was raised to be an African American woman.