Keke Wyatt's Married Life with Her Spouse Zachariah Darring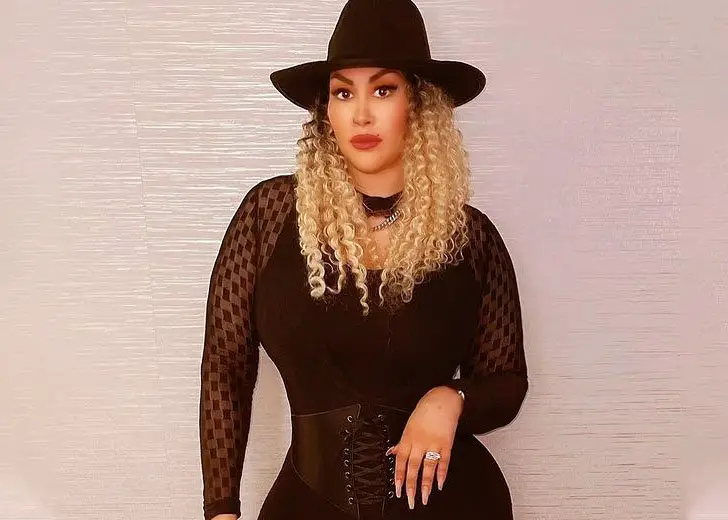 Keke Wyatt has gone through various ups and downs in her personal life. And three husbands and 10 children by the age of 39 make that pretty straightforward, too.
However, she now has found her happiness, a perfect man in her present husband and her childhood boyfriend, Zackariah Darring.
Keke Wyatt's 'Lowest Most Difficult Point' in Life
In her November 2018 Instagram post, Wyatt stated that she went through the "lowest, most difficult point in her life" before rekindling her romance with her now-husband.
She explained that her ex-husband, Michael Jamar Ford, was "involved in an almost fatal car accident" before the divorce.
Wyatt said she stayed by Ford's side during that time and made sure he received the best treatment. 
"I was his wife, he was the father of my children. God says to love and love unconditionally, so that's what I did. At that time he couldn't walk or talk. It was up to me to make all of the decisions for his health care," she added.
Despite doing that, when Ford came out of his coma and was taken off of all machines, he decided that he no longer wanted to be with Wyatt.
In September 2017, Wyatt announced her separation from him in a heartbreaking video on Instagram. According to TMZ, she tearfully explained that she was eight months pregnant at the time and that one of her sons was battling cancer.
They eventually ended their marriage in August 2018.
Keke Wyatt's Present Spouse Helped Her Heal
Wyatt continued to share that she was ready to move on to the next chapter of her life, after experiencing such a low phase in her life. She said she survived that phase through prayer and support from people close to her.
Meanwhile, she was also discouraged — so much so that she believed she never wanted to have another relationship again.
That was when she came across her present spouse, Darring, who happened to be her very first childhood boyfriend from Indianapolis, Indiana.
Surprisingly, he was single at the time and allegedly had been seeking a wife for the last six years before meeting her.
In October 2018, Wyatt and Darring tied the knot in an intimate wedding ceremony.
Keke Wyatt and Zackariah Darring Welcomed Their First Child Together
A little over a year after their marriage, Wyatt and Darring welcomed their first baby together. The new member of the family, a son, was named Ke'Riah Darring.
The baby, however, was the 10th child of the 'Nothing In This World' singer.
"My husband Zackariah and I are blessed to welcome our beautiful and healthy 7lb 11ounce son, Ke'Riah Darring," she wrote on Instagram, confirming the birth of her child.
She added, "He came to our family on 1/6/2020. #GodIsGood."
Wyatt had previously revealed her pregnancy via Instagram in October, posting a series of photos from her maternity shoot.
In the pictures, she posed lying in a bathtub filled with red rose petals in one image, cradling her baby bump in a blue sequin dress in another shot, and posing in a pink lace dress in an additional image.