Keke Wyatt Has 9 Kids! — Here's What We Know About Her Kids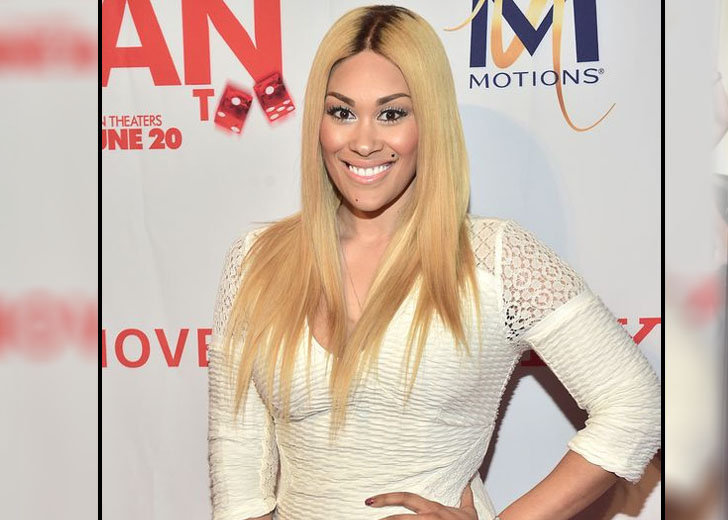 Keke Wyatt has found success in many fields, including business, music, and family.
The R&B singer is the mother of nine children from three different marriages, and much of her YouTube content is focused on showing how she balances motherhood and her professional life.
Wyatt isn't shy about sharing her life with her fans, and she has been open about the good parts of her life, as well as the bad.
In fact, she has opened up about her tough times, including her son's cancer battle and losing a child.
Keke Wyatt Has 9 Kids
Wyatt got married to Rahmat Morton in 2000 when she was 18 years old. The pair welcomed their first kid together, son Keyver Wyatt Morton, on March 27, 2000.
Their family grew larger on February 27, 2002, when Wyatt gave birth to their son Rahjah Ke' Morton.
Before giving birth to Rahjah, she was pregnant with a daughter, but the daughter died at birth.
Wyatt talked about the loss during an appearance on The Wendy Williams Show. She noted that her daughter's death hit her harder because she was already a mom and knew how much her love for her child would be.
Wyatt and Morton also share a daughter named Ke'Tarah Victoria Morton, who was born on August 29, 2008. Unfortunately, the two didn't stay together for much longer and split a year later, in 2009.
Wyatt moved on with Michael Ford, and they tied the knot in 2010. They welcomed their first kid together, son Ke'Mar Von Ford, on August 16 of the same year.
Over the next few years, Wyatt and Ford welcomed three more children together — son Wyatt Michael Ford (born May 17, 2012), daughter Ke'Yoshi Bella Ford (born March 10, 2015), and son Kendall Miguel Ford (born October 27, 2017).
A month before the birth of her son Kendall, Wyatt announced her separation from Ford in a video on Instagram.
According to TMZ, the singer revealed Ford wanted out of the relationship while she was still eight months pregnant.
Wyatt also shared she had been dealing with a lot, and her son Rahjah had been in and out-of-hospital battling cancer.
Wyatt and Ford ended their marriage in August 2018. She described the phase of her life as her lowest point and said she survived it through prayer and support from people close to her.
Around the same time, she reconnected with her current husband, Zackariah Darring. He was her first childhood boyfriend from Indianapolis, Indiana, and when they met, he had been seeking a wife for the last six years.
The pair started going out not long after and tied the knot in an intimate wedding ceremony in October 2018.
Roughly a year after their marriage, Wyatt and Darring welcomed their first child together, son Ke'Riah David Darring, on January 6, 2020.
The 'Nothing In This World' singer announced the news of her 10th child's birth through an Instagram post. Posting a picture of her baby bump's mirror selfie and her newborn, she wrote she and her husband were blessed.