Keith Sweat Prefers Keeping Love Life under Wraps after Divorce with Ex Wife Lisa Wu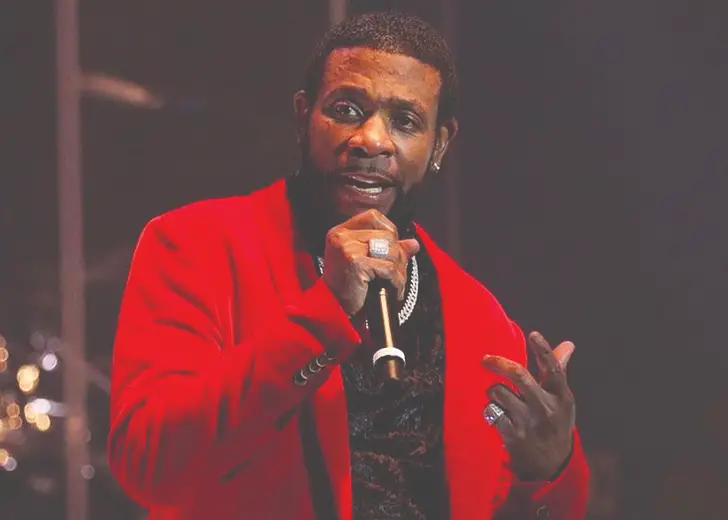 Keith Sweat and Lisa Wu were married for a decade in the early and late 1990s. They had a tumultuous relationship and divorced in 2002.
During their years together, they had two kids — sons, Jordan and Justin. Their relationship's end was marked by a well-documented custody battle that lasted for years.
And the battle for their kids continued even after the legal case ended and she married another man.
Keith Sweat's Wedding and Divorce with Ex Wife
Sweat and Wu got married in 1992. They had their first kid, Jordan, in 1995 and their second kid, Justin, in 1998. Their presence in their life would later dictate a lot of their relationship drama.
In 2002, the former couple divorced, and things got nasty immediately after. Sweat and Wu locked horns in a custody battle that would continue for many years.

Keith Sweat performing at the Seminole Hard Rock, Tampa, Florida, in March 2022. (Photo: Keith Sweat/Instagram)
The first time they got into a court battle for their kids was in 2003. That year, the judge ruled in favor of Sweat and made him the sole guardian of their two sons.
In the ruling, it was mentioned that while Sweat had been violent towards Wu, he had never been violent towards their kids. The judge declared the kids needed "structure" in their lives, and between the two, only Sweat could provide them with it.
Wu's involvement in business ventures and frequent trips away from her boys deemed her unfit to be the sole guardian of their kids. Further, the court documents also mentioned Wu had a history of "spending money on herself excessively rather than providing for the children."
Sweat even stopped his sons from appearing on their mother's reality show, The Real Housewives of Atlanta. In 2008, he refused to let them be a part of the show because he did not want them "exploited."
"I do not want my children exploited in that way," he told Essence at the time. He clarified his decision would be different if it was a Nickelodeon or Disney show and refused to sign the waiver asking for his permission for their participation.
In 2009, the RHOA star spoke up about her desire to overturn the court's rulings from six years prior and get the sole custody of her boys. In 2013, according to reports and court documents, she sued Sweat and filed for the 2003 decision to be overturned.
She claimed in her filings that putting her as the primary physical custodian of the minor children was in their best interest.
She also declared she would then provide "a stable, loving, and nurturing environment" for Jordan and Justin because she was then married to her second husband, Ed Hartwell, and owned a successful business.
Keith Sweat's Love Life after Divorce with Lisa Wu
As was evident by his decision not to let his kids be a part of a reality show, Sweat is pretty tight-lipped about his relationships. He prefers to keep things on the down-low, regardless of how good or bad they are.
Since his divorce from Wu, he has spoken little about his love life. He writes songs about it, a lot of them, but he never directly addresses it. Well, except when he has to dispel rumors, like in 2009.
That year, he was rumored to be in a relationship with fellow musician Patti LaBelle. It was their performance together at a Caribbean festival that started the rumors.
However, during an interview with Essence four years later, he denied ever dating LaBelle. He also refuted the gossip that said he and TLC's Lisa Lopes were an item.
During that same conversation, he declared he was single and revealed that he had no control over his divorce from Wu.
Things again went silent about Sweat and his romantic life until 2016, when, during an appearance on the Rickey Smiley Morning Show, he confessed he was dating someone.
He even admitted that his new song at the time, 'Good Love,' was about his new relationship. But, when asked about his new girlfriend, he refrained from talking about her.
The only thing he divulged was that she wasn't an industry lady. As for now, it's not clear if he is dating the same woman or has moved on.