Did Keita Balde Diao Bleach His Skin? Before and after Comparison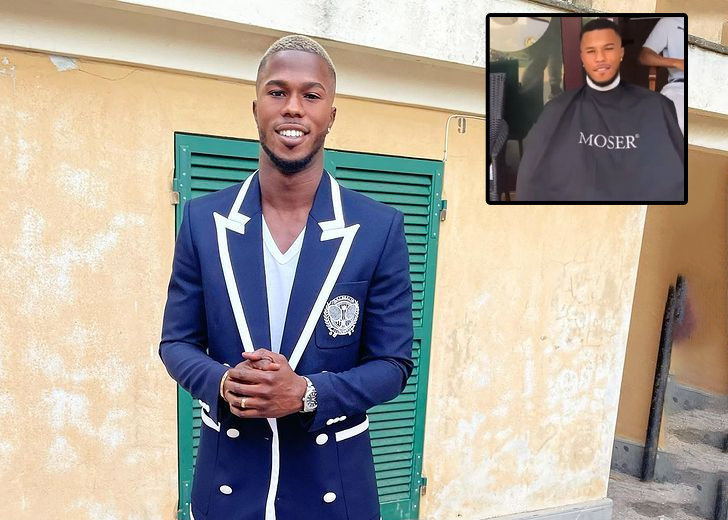 Keita Balde Diao has managed to stir up a conversation because he turned up for the African Cups Of Nation (AFCON) with his skin bleached. 
Admittedly, the footballer's skin color appears to be considerably lighter compared to how it used to be. 
Fans Take Notice of Keita Balde's Skin Bleach
Twitter has been set ablaze since Diao, who used to be dark-skinned, appeared to be considerably light-skinned following what seems to be a skin bleaching procedure. 
"Keita Balde has undergone an extreme change...," noted one user with photos to reinforce their claims. 
The tweet came with four pictures, two each of before and after the supposed skin bleach. 
The first two pictures saw Balde playing football as he usually does. However, there was one factor of note — he was dark-skinned. 
In contrast, the following two photographs featured the footballer off the field, the first of which saw him with his longtime girlfriend, Simona Guatieri. 
The other snap saw him prepped for what appears to be a haircut. 
In both of these images, he appeared to be confidently staring down at the camera. Still, without proper context, the two pairs of photographs seemingly framed two different people.
He was close to unrecognizable. The thread of comments that followed only amplified the claims made in the original tweet. 
Keita Balde Diao Slammed for Being Light-skinned
Sadly, the comments on the internet didn't stop with people just taking note of his new skin tone. Instead, people began bashing the footballer for supposedly getting "white brain washed."
One user went so far as to question the player's place in AFCON, citing his desire to "be white by force" as the reason. 
They weren't the only ones. Another user claimed that Diao should have been banned from AFCON through and through. 
Check out some of these tweets for yourself:
Keita Balde Diao Didn't Face Racism Growing Up
While many presumed that Diao's desire to be white led him to bleach his skin, he had previously gone on record to claim that his color was never an issue for him. 
During an interview with Elmundo, Diao was directly questioned if a child could feel different because of their color. 
In all honesty, he recalled his childhood days. 
He noted that he was fortunate enough to have never felt the difference on a personal level. It turns out he grew up around people from various races and places and never really felt different or faced racism.
"I went to everyone's house, my friends came to mine," he noted, "I never experienced racism as a child. Really not."
He also shared that he felt privileged because of his family and friends around him, which he claimed had nothing to do with being a famous sports figure. 
Still, he was honest enough to admit that football had let him have a better life. "One hundred percent," he said. 
In retrospect, the responses recorded during this interview muddled things even more.
So, to have a clear answer on why Diao chose to undergo a procedure that exposed him to several health hazards, fans and other interested parties will have to wait for an official word from the footballer himself.