Keira Knightley Wants to Adopt Husband's Surname after 8 Years of Marriage — Here Are the Details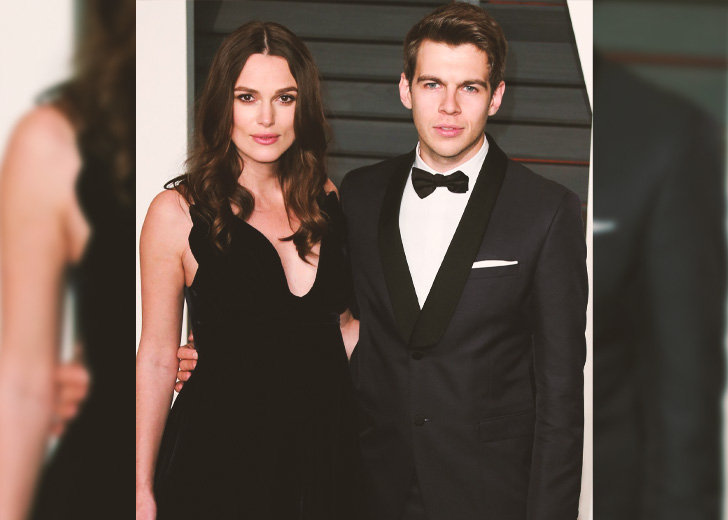 Keira Knightley's to-do list in life never really had getting married set as a priority until she went ahead and got herself hitched. 
Even after she tied the knot with her rockstar husband, James Righton, she refused to change her surname, but that was until recently. 
Keira Knightley Taking on Her Husband's Surname
As Dailymail reported, Knightley went ahead and submitted the paperwork to Companies House in April 2021, putting the gears in motion to change her surname to match her husband's.
This was not the first time that the famed actress tried to change her last name, though. The outlet reported that Knightley was considering changing her surname six years ago but didn't because she got cold feet. 
I went to do the passport thing. I was thinking, 'Shall I do it? It will be helpful.' But you actually have to see it written down, and I found I couldn't do it. I couldn't go there.
Keira Knightley's Unconventional Upbringing
For Knightley, though, not changing her surname was a knee-jerk reaction because of the way she was raised. She was born to a family that never believed in the institution of marriage. 
Staying true to her family values, Knightley was also of the idea that marriage was pointless. Still, she had found it to be a fun experience, or so she told Time Out magazine (via Evening Standard). 
She further explained to the outlet that her parents were "deeply hippie" and only got married because that was the only way to get a mortgage for their home. 
"I grew up with them going, 'Don't know why you'd ever get married,'" she added, "And then we did. But it's been fun."
Knightley walked down the aisle with her husband in an intimate ceremony in the south of France on May 4, 2013, in Mazan, Vaucluse. For her special day, she wore a dress designed by Karl Lagerfeld.
How Keira Knightley Met Her Husband
While reports claiming Knightley first met her husband through Alexa Chung remain rampant, she cleared the air about their dating history during an interview with The Guardian (via The Things).
The Pirates of The Caribbean actress revealed that they actually met through a mutual friend named Tim, not Chung. During their first encounter, both of them were fairly intoxicated on alcohol.
"He's the sort of person who will be the brightest light in any room," she explained, "whereas I'm the one who sits in the corner." In her case, it seems as though the opposites really do attract. 
Who Is Keira Knightley's Husband James Righton?
For those of you who are unaware, Knightley's husband, Righton, was a relatively under-the-radar singer when he first started dating the famed actress back in 2011.
He was a singer and a keyboard player for a London-based rave band Klaxons, whose debut album Myths of the Near Future made it to #2 on the UK album chart. However, they could not follow through with their fame which led the band to split sometime in 2015. 
Surprisingly, Knightley didn't even know who Righton was or that he was in a band when they first started hanging out. It turns out, she was in the US when her husband-to-be was garnering fame across the pond.