A Look at Keion Henderson's Family — Grew Up in a Megachurch and Has Two Sisters
Keion Henderson has touched many lives through his work.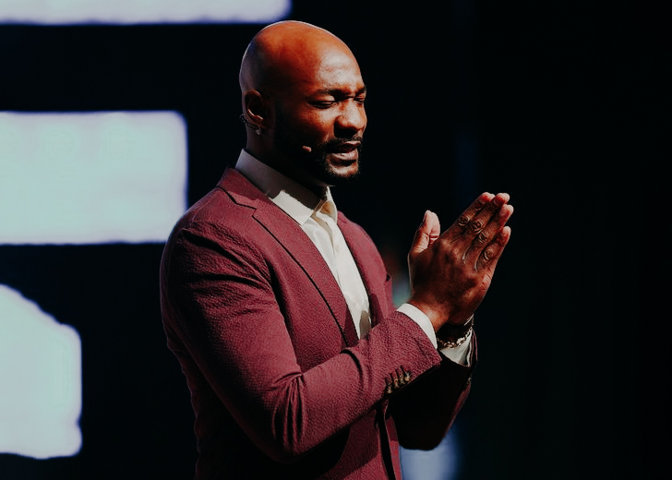 Pastor Keion Henderson is the charismatic leader and founder of one of the fastest-growing churches in Houston, Texas, The Lighthouse Church. 
The Lighthouse Church has five campuses and 30 ministries with over 12,000 members and climbing. The ministries have spread to Africa, Europe, and different parts of the world.
With over 20 years of experience as a minister and international speaker, Henderson is regarded as "a formidable thought leader, bridging cultural divides with relational armchair dialogues, and leading practical applications for success, via his accelerator for entrepreneurship, L3."
He also authored The Shift: Courageously Moving from Season to Season, where he advises people on decision making. He expressed one should analyze slowly, then act quickly after deciding.
In 2016, he was recognized and was nominated for the prestigious CNN Heroes Award for his extensive anti-hunger campaign and commitment to local and global humanitarian efforts. 
Henderson has reached the pinnacle of success, but he never forgets his humble roots. 
Henderson's Parents
Born on July 6, 1981, Henderson was raised by a single mother, Gwen Scott, who worked at Taco Bell for $7 an hour. 
His mother gave him and his siblings shelter and food. His mother also healed his broken heart with love when his dreams of getting an NBA contract ended after a serious injury.
On December 2016, the pastor took to Instagram to share a photo of the SUV he got for his mother. 
In the caption, he relayed all this and thanked her for all the sacrifices she made for their family and the life she gave them. He also added he is going to do his best to ease her discomforts and pain. 
As for his biological father, Henderson learned that he was a respected pastor of the church he attended. However, Henderson has since found another father figure.
The religious leader shares posts of his "father" who is none other than another famous pastor, Bishop Thomas Dexter Jakes Sr., known as T. D. Jakes on his Instagram. 
Henderson considers him a mentor for his guidance. On June 9, Henderson took to Instagram to wish his "father" a happy birthday and sang praises for the bishop. 
Henderson's Siblings
Henderson has two sisters. Danyelle Brumley is older than Henderson, while Keionna MsKee Singleton is the youngest of the three. 
His older sister recently got married on April 26, and the pastor shared a sweet photo of him getting ready to walk his sister down the aisle. On June 5, Henderson uploaded a video from his big sister's wedding for her birthday. 
The two of them looked adorable, dancing and enjoying themselves. Henderson congratulated her in the caption and wrote a heartfelt tribute to her. 
Meanwhile, Henderson's youngest sister got married last year in February. She also has a teenage son.