Kehlani Opens up about Getting Plastic Surgery and Its Aftermath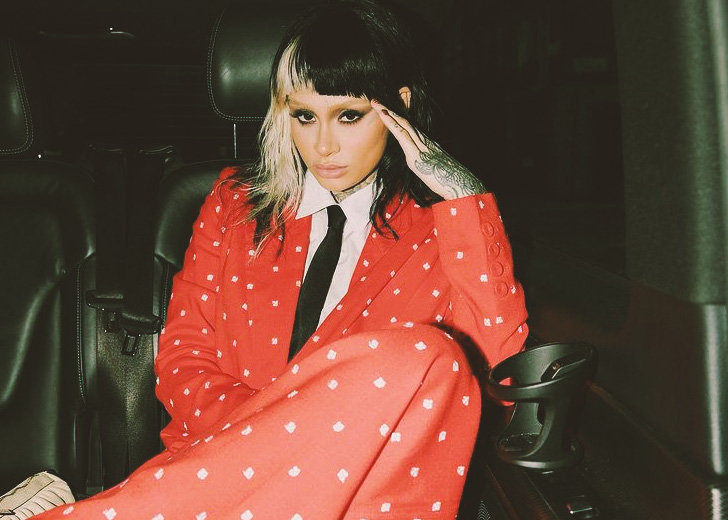 Many Hollywood celebrities have undergone plastic surgery, and while some try to hide it at all costs, some are proud of it and embrace the change.
They have talked about their surgeries that helped with everything from confidence to pain relief.
Recently the R&B singer, Kehlani, opened up about her journey to self-love and how her view on beauty has changed after getting her breast implants. 
Kehlani's Experience with Breast Implants
In her feature with Byrdie, the singer spoke candidly about her experience of getting and removing breast implants.
She shared that she decided to get breast implants when she got trolled after a video of her performance went viral. 
People criticized her body, saying she was "horribly built" instead of showing love and support for the artist.
However, after getting the surgery, she began experiencing health problems. 
She explained that she suffered from "chronic fatigue, brain fog, severe joint pain, restless leg syndrome, and new allergies."
Her doctor speculated that she was suffering from an autoimmune condition often referred to as breast implant illness, causing the symptoms.
The singer eventually had her implants removed, and the experience made her realize that her body was not meant to be changed in the way she thought she could change it.
So these days, Kehlani focuses on feeling healthy and does not take her natural body for granted. 
Ultimately, she wants to feel beautiful and confident without being weighed down by the criticisms and scrutiny of strangers. 
I always felt like I was looking for 'beauty,' never that I was sitting in it. I feel the sexiest and beautiful when I'm the most stripped-down and comfortable. To me, sexiness is clean hair, good candles, and applying oil after a shower. 
She continued, stating that it was all about taking care of herself. That's when she felt good.
Kehlani's Denies Getting Facial Surgery
While the singer has been open about getting her breast implants, the one thing she has not changed through plastic surgery is her face. 
In 2018, internet trolls came for her, accusing her of getting facial surgery after the singer showed some self-love on Instagram by posting gorgeous selfies looking healthier & happier than ever.
Haters quickly assumed that she looked different because she had gone under the knife.
Kehlani, who wasn't having it, took to Twitter to slam the negativity and accusations of her getting plastic surgery. She stated that she had never gotten any facial surgery and wasn't planning on it.
She continued saying that she looked different because she was healthy. 
Expanding on her reasons, the singer shared that her stress levels were reduced as she was not well-rested on tour.
She had also removed all her piercings and was paying attention to her skincare. In the comment sections, her fans showed her some love. 
They iterated that they were proud of her, and one user even commented, "Let 'em know! When you're healthy from the inside out, it shifts and changes you, literally. Stay the course sis, self-care is the best care," and tagged the singer. 
Her comments came to the surface after she revealed she was taking a break.