What Is Kaylee Bryant's Sexuality? Inside Her Coming Out Story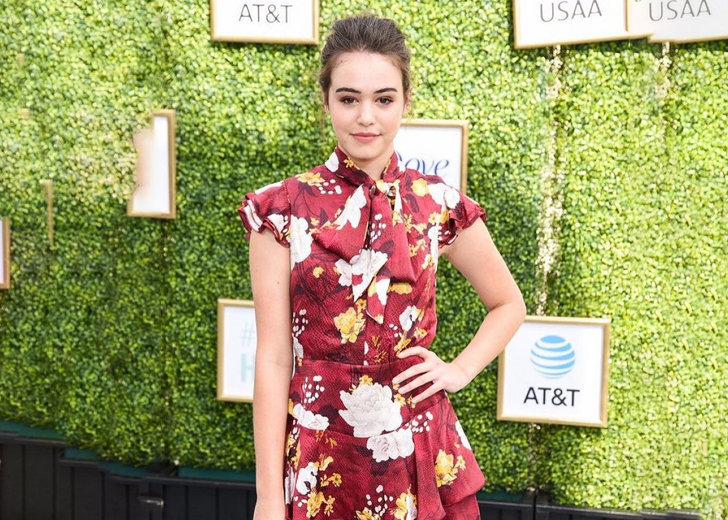 Kaylee Bryant made a name for herself in the Hollywood industry by portraying Josie Saltzman on Legacies.
Saltzman is a twin witch and siphoner, who siphons magic from other sources to use it herself. The character was a fan favorite and a beloved character on the show.
Moreover, she is also the first queer character in the entire Vampire Diaries franchise. She identified her sexuality as pansexual, meaning she was attracted to people regardless of their gender identity.
It was a huge milestone for the franchise and the LGBTQ+ community who watched it. Since Bryant portrayed the character, many questioned her sexuality as well.

Kaylee Bryant posing for a picture. (Source: Instagram)
Fans wondered if she belonged to the LGBTQ+ community and what her gender identity was.
 What Is Kaylee Bryant's Sexuality?
The actress was silent about her sexuality and gender orientation for a long time. But she eventually came out in June 2020 at the beginning of Pride Month.
Pride Month is an annual month-long celebration dedicated to the LGBTQ+ community, celebrating their history and rights. Many people choose the occasion to come out during this time of the year annually. 
Bryant was one such person who revealed her sexuality and gender orientation via Instagram. She posted a picture of herself wearing a t-shirt that read, "Be the bold queer you needed to see in your youth."
She held a rainbow flag and stuck out her tongue to the camera. In the captions, she wrote, "Hi, my name is Kaylee, and I'm queer! Happy Pride Month!"

Kaylee Bryant coming out post where she revealed her sexuality. (Source: Instagram)
Bryant was met with admiration and support for coming out on her post. Many took to Twitter as well to congratulate the Legacies star and lauded her for her strength to come out to the public.
Kaylee Bryant on Playing Josie Saltzman
In an interview with Grumpy Magazine for their November 2019 cover story, Bryant talked about her role in Legacies. She confessed that Saltzman's sexuality attracted her to portray the character.
She said, "What attracted me specifically to Josie was, number one, her sexual fluidity." It appealed to the actress that Saltzman was a "representation for young men and women."
She added that there was a lot of work to be done on the character, but "so little of it was said." Nevertheless, she was "ecstatic" to work on it and take upon the challenge.
The actress understood her character and said how Saltzman was someone "who just didn't know who she was or how to stand up for herself, or when to stand up for herself."
Something was going on in her brain constantly, and Bryant wanted to validate that as an actor. But, all in all, the actress had a blast portraying Saltzman.
Unfortunately, she is no longer a part of Legacies. In late 2021, she and her character would leave the show.
Bryant took to Instagram to thank her fans for accepting her and her character in the show. She thanked them and appreciated Saltzman for helping "so many beautiful humans feel comfortable in their sexuality."
At last, she hoped that Saltzman's legacy would live on so that everyone would "feel free to love whoever they want regardless of gender."