Why Did Kaylee Bryant Leave 'Legacies' after 4 Seasons?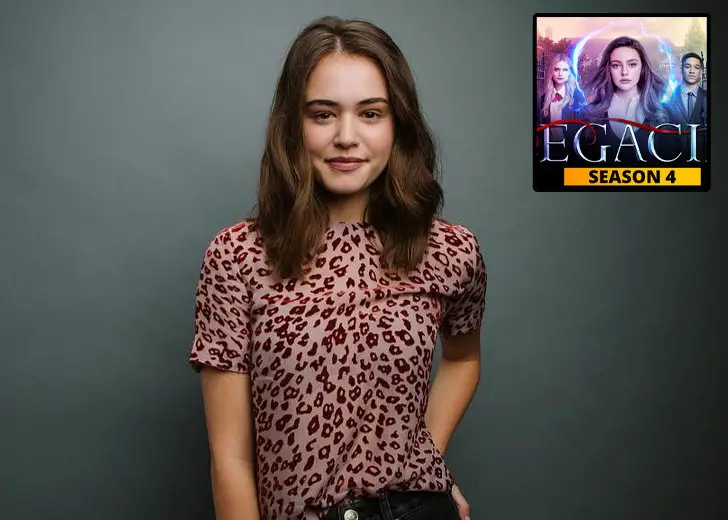 In 2018, audiences got a chance to revisit Mystic Falls with The CW's Vampire Diaries/Originals spinoff, Legacies. 
Set two years after the events of The Originals, the new series focused on the new generation of supernatural kids in town, helmed by Hope Mikaelson, the daughter of Klaus Mikaelson and Hayley Marshall. 
And because of its connection to its predecessors, the series brought back many of the old characters. 
One such character was Josie Saltzman, who was first introduced in The Vampire Diaries. 
Saltzman is a witch and a student at the Salvatore School for the Young and Gifted.
Kaylee Bryant portrayed Saltzman, and fans loved her avatar as the confident and powerful witch. 
The actress was a series regular since its inception.
But after four seasons, they were disappointed to learn about Bryant's exit from the Vampire Diaries/Originals universe. 
Why Did Kaylee Bryant Leave Legacies?
Shortly after episode nine aired on December 16, 2021, the actress took to Instagram to address her exit. 
The Legacies star did not reveal why she left the show and instead thanked her fans for allowing her to be a part of the mystical world. 
As a big fan of The Vampire Diaries universe, she also thanked The CW and Warner Bros. TV for giving her the opportunity. 
"Josie has helped so many beautiful humans feel comfortable in their sexuality, and I hope her legacy lives on so that one day everyone feels free to love whoever they want regardless of gender," she continued in the statement. 
But despite her exit, it might not be the last fans will see of Bryant. 

Kaylee Bryant and her Legacies co-star (Source: Kaylee Bryant/Instagram)
In a statement obtained by TV LIne from executive producers Julie Plec and Brett Matthews, the actress was always welcome.
"While it's heartbreaking to say goodbye to such a beloved Super Squad member, we wish Kaylee happiness and success. We look forward to watching her career grow in the future, and our door at Legacies will always be open to her," said the producers. 
In the series, Bryant's Saltzman herself teased her return to Mystic Falls when bidding farewell to her girlfriend, Finch.
Holding back tears, Saltzman hinted to Finch her return was entirely possible, saying, "When I come back, we can see where you and I are."
Kaylee Bryant's Next Chapter
Although fans will not be seeing Bryant on Legacies anymore, they can catch her on her new project, The Locksmith.
On December 1, 2021, Deadline announced that the actress had landed an exciting new role in the crime thriller filming in New Mexico.
Joining her was the star-studded cast, including Jeffrey Nordling, Bourke Floyd, Noel Gugliemi, Ryan Phillippe, Kate Bosworth, and Charlie Weber. 
The outlet did not reveal what kind of character she was playing, but offered a little insight into what the film would be about. 
In the movie, Phillippe stars as Miller, a thief just released from prison trying to get back to his daughter and ex-girlfriend, Beth (Bosworth), who is now a police detective. 
And to move on from the past, Miller has no choice but to use the only skills he has as a gifted locksmith. 
Unfortunately, things get complicated after an unexpected kidnapping.