Is Everything Gonna Be Okay for Kayla Cromer? — A Look at What's Next for the Actress
Now that the show is over, Kayla Cromer might just appear in a supernatural film or the MCU.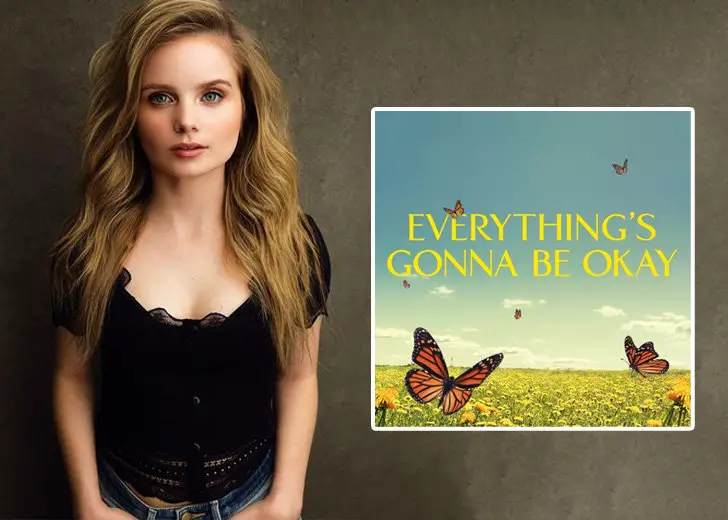 Josh Thomas' Everything's Gonna Be Okay premiered last year in January and looked promising. It got renewed for a second season, but now, after 2 seasons and 20 episodes, Freeform has canceled the highly raved show. 
The series follows Nicholas, portrayed by Thomas as a neurotic twenty-something visiting his father and teenage half-sisters, Matilda (Kayla Cromer), who has autism, and Genevieve (Maeve Press).
However, his visit gets extended when his father, who is terminally ill from cancer, succumbs to the sickness. The siblings are left to cope with a devastating loss and the realization that misfit Nicholas is the legal guardian. Nicholas must now rise to the occasion and keep the family from falling apart.
The show is heartwarming and accurately depicts autism portrayed by Cromer, who is also on the spectrum. 
Cromer Bringing Life to Her Role
Cromer made history as the first person on the autism spectrum to be a series regular lead on a network show. 
Cromer's Matilda and her relationship with her best friend and girlfriend Drea (Lillian Carrier) explores what it means to be queer in 2021 with elements of intimacy, hookups, love, and partnership. But the show never tokenizes Matilda and instead educates viewers unaware of or with misconceptions about autism. 
In an interview with Teen Vogue, the actress shared her experience of how she owned the character. 
She revealed that to bring the character to life, she had to reflect on her own life. As a result, she brought her own quirks and experiences to the show, one of which was based on her middle school years and skinny jeans. 
When she was at that age, Cromer wanted to ditch the bell-bottoms and fit in with skinny jeans, but she hated how tight and itchy it was. So Cromer, who took her mother's strategy a little too far, dumped a heap of baby powder in her pants. 
When she went to class and sat down hard and fast, she found herself engulfed in a white cloud. Fans can expect to see many of such funny incidents of her life in the series.  
Cromer's Possible Future Projects
Now that Everything's Gonna Be Okay is over, what's next for the actress?
Although the star has mentioned nothing about her prospects, she previously shared her love for Marvel and keenness about being a superhero. During her interview with People, the actress revealed she had her eye on having a future in the MCU. 
Doing a Marvel movie would be my absolute dream. That's why I train so hard at the gym! But the biggest thing for me is proving that I can book different roles. 
She added that she wanted to get rid of the stigmas in Hollywood and be part of different genres in films and bring light to various characters.
Another area of interest for the actress is paranormal films. Cromer is a huge fan of The Ghost Brothers Team and joined them in the episode Ghost Brothers: Winchester Mystery House (2017).
She starred as a paranormal psychologist when they investigated the unfinished wing at the Winchester house. Whatever she chooses to do, there's no denying that the talented actress will have plenty of opportunities.