'Everything's Gonna Be Okay' Star Kayla Cromer's Bio : From Her Diagnosis to Changing Hollywood
Actress Kayla Cromer, who was diagnosed to be on the autism spectrum when she was seven, aims to lead the way for others with disabilities.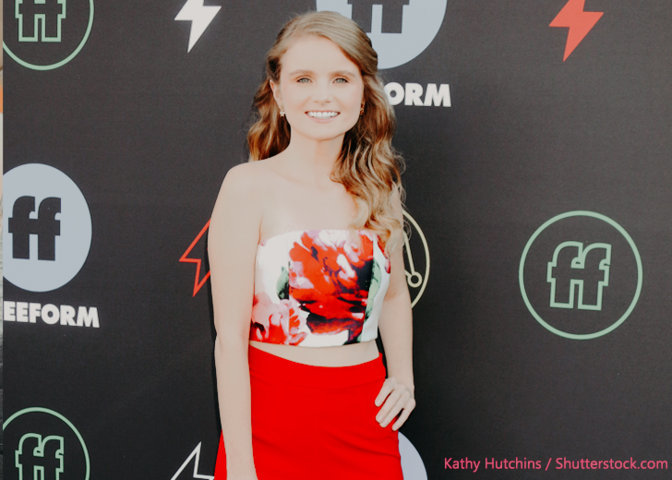 Kayla Cromer, the actress who plays Matilda in Freeform's comedy series Everything's Gonna Be Okay, was diagnosed to be on the autism spectrum when she was seven years old.
She decided she wanted to be an actress after seeing Keira Knightley and Orlando Bloom in Pirates of the Caribbean: The Curse of the Black Pearl. 
And now that she is one of the first actresses to play a character on the spectrum while being on it in real life, she wants to open the doorway for more actors with disabilities.
Diagnosis & Education
Cromer was diagnosed with dyscalculia, dyslexia, and attention deficit disorder (ADD) when she was seven years old. She was also diagnosed with Asperger's at a later date.
Being on the spectrum, Cromer found it really difficult to keep up with her studies and make friends.
But, things changed for the better when she was accepted into Chartwell School in Seaside, California, a private school specializing in dyslexia and other language-based learning differences.
The actress is grateful to her parents for finding the right education for her and helping her discover her passion.
They sacrificed so much to afford my private education. I was raised not in wealth, but with love. The steps they took to help me empowered me and taught me to be my own advocate.
Cromer studied parapsychology under Dr. Loyd Auerobach, a renowned parapsychologist and a paranormal investigator who goes by the alias Professor Paranormal. Cromer also has a deep interest in the paranormal.
She previously appeared on an episode of Ghost Brothers where she investigated the paranormal activities at the Winchester Mystery House.
Love For Acting
Aside from paranormal investigation, Cromer also has an interest in normal investigations. Initially, she wanted to attend the FBI academy and study to become a criminal profiler. 
It was only when she watched Keira Knightley and Orlando Bloom in Pirates of the Caribbean: The Curse of the Black Pearl that she decided to pursue an acting career.
Watching the two actors who both had dyslexia yet did not let their disabilities stop them from getting where they were, Cromer was inspired to do the same.
Cromer hopes to become an actress whose work will provide more opportunities to others with disabilities.
Autism doesn't define me. I want to be a part of different genres in film and bring light to different characters. I hope to open more doors for people in the disability community.
Soon, Cromer wants to land a role in the Marvel Cinematic Universe, and for that reason, she trains hard at the gym. She also wants to prove she can book different roles and not be limited to characters on the autism spectrum.
Her Personal Life
The 23-year-old has shared little about her personal life except for her parents. She has an excellent relationship with her parents and credits them for providing her with the best environment to hone her passion.