Tom Hiddleston Wiki Reveals — Get To Know More About MCU's Beloved Antihero Loki's Actor
Tom Hiddleston is an English actor, best known for his portrayal as 'Loki' in Marvel Cinematic Universe franchises.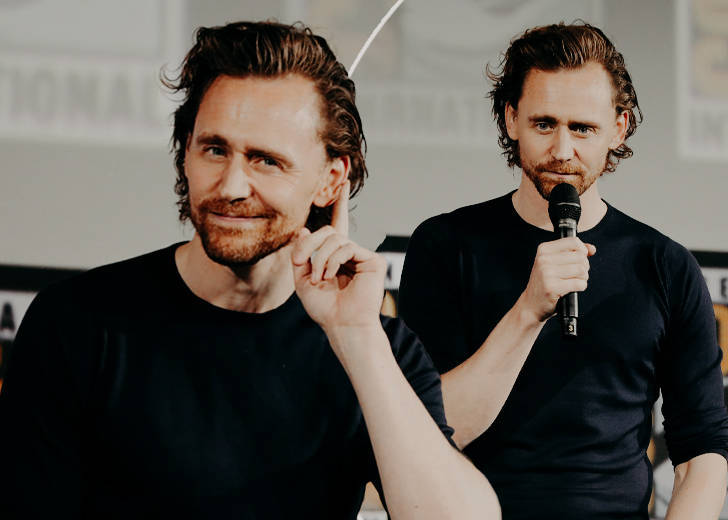 Tom Hiddleston is an English actor, best known for his portrayal as 'Loki ' appearing in Marvel Cinematic Universe's Sci-Fi and action franchise Thor (2011), The Avengers (2012), Thor: The Dark World (2013), Thor: Ragnarok (2017), Avengers: Infinity War (2018), and Avengers: Endgame (2019).
Early Life
The talented actor was born on February 9, 1981 (age 40) in Westminster, London, as Thomas William Hiddleston. He was born as the second child and the only son to English-born Diana Patricia (Servaes) and Scottish-born Dr. James Norman Hiddleston.
While his father was a physical chemist and former managing director of a biotechnology firm that collaborated with Oxford University, his mother was an arts administrator and former stage manager. 
Hiddleston's family also includes his younger sister, Emma, an actress, and his elder sister, Sarah, a journalist in India. He was born and raised in Wimbledon, before moving to a village near Oxford. At 7, he began boarding at Windlesham House School, then transferred to the Dragon School in Oxford a year later.
The Avengers star then enrolled at Eton College when he was 13, the same time his parents were getting a divorce.
Later, he went on to Pembroke College at the Cambridge University, where he earned a Double First in Classics.
Whilst at the University of Cambridge, during his second term, he was noticed by the Hamilton Hodell agency in the play titled, A Streetcar Named Desire.
Hiddleston pursued his acting studies at the Royal Academy of Dramatic Art (RADA) and graduated in 2005. 
In a 2014 interview with The Telegraph, the Golden Globe Award winner revealed that he became interested in acting because of his mother, who was an opera lover. During the interaction, he mentioned his family would frequently attend the Royal Shakespeare Company and the National Theater in London to see performances.
"She loved it, and she recognized that I loved it as well, which made it a very special thing to share," he added. He loved doing voices and making people laugh since his childhood.  
However, Hiddleston said that his father had a hard time embracing his desire to be an actor because acting differed totally from anything he had ever done before, and he couldn't see that it as a real job.
"He was genuinely worried that I would be bored and unfulfilled," the actor told The Telegraph.
In another 2013 interview with Irish Times, the 40-year-old unveiled that becoming an actor was a very unconventional thing in his peer group.
"That was not what people did. So the idea that it's become 'a thing' is very strange to me. I have always felt like I was going off-piste. To be told that I am the one skiing down the main track is so strange to me," Hiddleston continued.
Career
The actor landed his first television appearance in Stephen Whittaker's The Life and Adventures of Nicholas Nickleby in 2001. In the same year, he starred in the film Conspiracy co-produced by HBO and BBC. The next year, he portrayed Winston Churchill's son in the television film The Gathering Storm (2002).
 In 2006, he made his film debut in the British drama Unrelated. The film was directed by Joanna Hogg and featured him in the lead role. His sister Emma Hiddleston, Kathryn Worth, Mary Roscoe, and David Rintoul also appeared in the multi-award-winning film.
Hiddleston starred in a variety of plays, including The Difficult (2006), Cymbeline (2007), and Othello (2008). Critics praised his work in Cymbeline, and he was awarded the Laurence Olivier Award for Best Newcomer in a Play for his outstanding performance. 
Then in 2011, the artist got his breakthrough role as 'Loki', Thor's brother and arch-enemy, in the Marvel Studios movie Thor, based on the Marvel Comics character of the same name.
Kenneth Branagh directed the film, which starred Hiddleston as the supervillain 'Loki'. The film was a commercial success, and Hiddleston gained international recognition because of it.
In a 2019 interview with The Hollywood Reporter, when asked about how he got the role, The Avengers: Infinity War superstar replied that the process had happened organically and "almost by accident".
The film director, Branagh, had invited the actor to an audition as he'd previously collaborated with Hiddleston on Ivanov and Wallander.
It had a life-changing effect on me. He saw me in a Shakespeare production in a theater in London, then asked me to perform with him in the television series Wallander for the BBC. We then did a Chekhov play in the West End, and then he cast me as Loki in the first Thor film. So, actually we ended up spending about 12 months working together in different media.
Hiddleston had originally auditioned for the role of Thor.
In a 2012 Interview with Den of Geek, he revealed he was actually considered for Thor's character because of his physical appearance — tall height, blonde hair, and classically trained.
"That seemed to be the mold for what Thor was. He was to be a classical character. And it was in my auditions. I owe this entirely to Marvel and their open-mindedness. They saw something that they thought was interesting," he added. 
Hiddleston had six weeks to bulk up, so he adopted a strict diet and put on twenty pounds of muscle.
Branagh eventually agreed that he would be better suited as the antagonist and cast Hiddleston as Loki.
Hiddleston's depiction of Loki was named the 19th Greatest Movie Character of All Time by The Empire magazine in 2013. 
In 2011, he also featured in Woody Allen's fantasy adventure film Midnight in Paris, in which he played a supporting role and also appeared in the romantic drama The Deep Blue Sea as Freddie Page.
In 2012, he starred in The Avengers, a superhero film based on the same-named 'Marvel Comics' superhero squad. Hiddleston reprised his role as the supervillain 'Loki' in the film, which was directed by Joss Whedon.
The Sci-Fi movie was a major commercial success, grossing nearly $1.5 billion worldwide.
Since 2013, the London native has portrayed Loki in many Marvel Cinematic Universe, including Thor: The Dark World (2013), Thor: Ragnarok (2017), Avengers: Infinity War (2018), and Avengers: Endgame (2019). All the franchise movies became box office blockbusters that created records.
Apart from that, Hiddleston also starred in a variety of television shows and films over the years, including A Waste of Shame (2005), Victoria Cross Heroes (2006), Darwin's Secret Notebooks (2009), Henry V (2012), Only Lovers Left Alive (2013), I Saw the Sun (2015), Crimson Peak (2015), Trollhunters: Tales of Arcadia (2016), The Night Manager (2016), Kong: Skull Island (2017) and many more.  
He also lent his voice for the character Lord Booth in the 2018 animation movie Early man and as Loki in the 2020 animated series What If...?
Recent Works
Hiddleston is all set to reprise his career-defining role as 'Loki' in a new Marvel limited series based on the character, which will air on Disney's streaming channel, Disney+.
The Thor actor-led series will premiere on June 11, 2021, only on Disney+.
According to the reports from marvel.com, the new series is set after the events of Avengers: Endgame, Loki portrays the God of Mischief as he emerges from his brother's shadow.
The performer is also engaged with the global movement campaign, One, that aims to end extreme poverty and preventable diseases by 2030. The organization believes in fighting against poverty while focusing on justice and equality.
The organization's campaign #PassTheMic is fighting for a coordinated global response against the economical damage by the COVID-19 Pandemic.
Awards and Recognition
Hiddleston has received several prestigious accolades over the course of his career. Some of them include the Laurence Olivier Award for Best Newcomer in a Play for his role in Cymbeline in 2008, the Empire Award for Best Male Newcomer for Loki in the film Thor in 2012, Glamour Award for Man of the Year in 2012, the MTV Movie Award for Best Villain and Best Fight for his role in The Avengers in 2013, the Evening Standard Theatre Award for Best Actor for his role in the play Coriolanus, TV Choice Award for Best Actor in 2016 for The Night Manager, Empire Hero Award in 2017, etc.
In 2016, he was nominated for a Golden Globe in the category of "Best Actor" for his appearance in the television series The Night Manager. He was also nominated for a Primetime Emmy for the same.
Personal Life

The Crimson Peak star is reportedly in a relationship with British actress, Zawe Ashton. According to the reports of Cosmopolitan, the pair met in 2019 as they worked together on the West End production play Betrayal.
The two have been low key about their relationship. However, they stayed together during the lockdown in 2020. 
"Their lives are typically very busy, so spending time together while not working has been ­something they have both embraced. Tom has made a home in Atlanta during the lockdown and he is ­expecting to spend the rest of the year there." a source told The Sun in July 2020.
However, she is not the only lady that has stole his heart. The British actor was very open about his relationship with the sensational singer, Taylor Swift, during 2016. Even though Hiddleston and Swift dated for only three months, the two captured media headlines before their split in September 2016.
The pair was also spotted kissing and having dinners together back in mid-2016. The actor confirmed the relationship with Swift and revealed that they were very happy with each other in an interview with Hollywood Reporter in 2016.
 Well, um. How best to put this? That notion is- look, the truth is that Taylor Swift and I are together and we're very happy. Thanks for asking. That's the truth. It's not a publicity stunt.
According to the 2017 reports from GQ, the ex-couple also traveled to the UK to meet his family and to Australia, where he was shooting Thor: Ragnarok.
However, after that trip to Australia, unconfirmed tertiary sources claimed Taylor did not like how vocal he was about his emotions, like confirming their relationship to The Hollywood Reporter.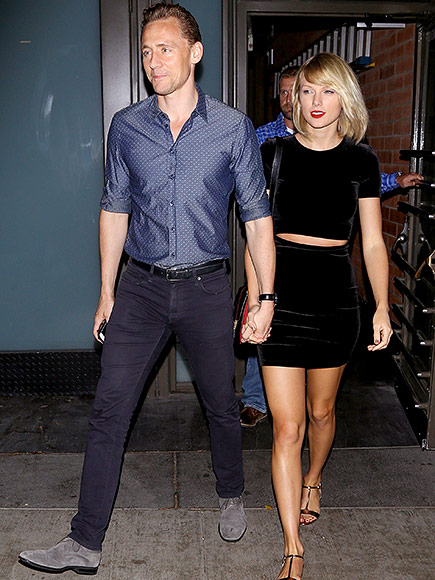 It was also reported by Cosmopolitan that in November 2017, the 31-year-old artist, Swift released her album Reputation with some lyrics referring to use Hiddleston to leave Calvin Harris (Swift's ex-boyfriend).
The lyrics read: "The ties were black / the lies were white / I wanted to leave him, I needed a reason. But with three of us, honey, it's a sideshow and a circus ain't a love story and now we're both sorry." 
The Loki actor was previously in a three-year-long relationship with British actress Susannah Fielding from 2008 to 2011. The pair initially met on the sets of the BBC show Wallander in 2008. The two parted ways in late 2011. 
Aside from this, he was also rumored to be dating American actress Jessica Chastain and Jane Arthy in 2013.
Also, Hiddleston was linked to Elizabeth Olsen in the summer of 2015 for two months. However, she denied the rumors and clarified that they were just friends. The two also worked in the 2018 Sci-Fi movie Avengers: Infinity War.
Net Worth
According to Celebrity Net Worth, the accomplished actor has a net worth of $25 million, which is contributed by his work as an actor.
The collaboration with the Marvel Studios franchise has mostly helped him put up his eight-figure worth, as every movie was a huge box office success.Apart from that, the Marvel actor also has some brand endorsements that contribute to his self-made fortune.
In February 2017, he partnered with Gucci for the collection of flawlessly tailored suits. 
Hiddleston took to his Instagram on February 15, 2017, and shared a picture of himself wearing a crisp brown Gucci suit paired with the same colored bag, polka-dot tie, shoes, and a white shirt underneath.
In the caption, he thanked the high-end brand for the collaboration and support.