Katy Mixon Was Pregnant Twice While Filming 'American Housewife'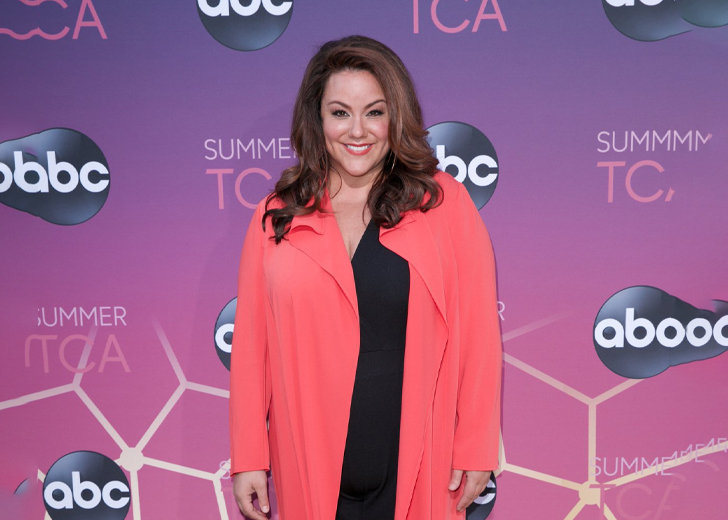 Although Katy Mixon has now moved on to starring in George & Tammy, the sitcom American Housewife will always hold a special place in her heart. 
After all, she was pregnant with both her kids in the first two seasons of the show. 
In fact, during an appearance on Jimmy Kimmel Live, the actress shared that the show's creator, Sarah Dunn, explicitly told her that it was okay if she and her then-fiancé (now husband) decided to have a baby while filming the show. 
Katy Mixon Was Pregnant for 2 Seasons of 'American Housewife'
Mixon and her husband Breaux Greer revealed they were pregnant for the first time in an exclusive statement to People in December 2016. 
The couple shared that they were ready to "rock 'n' roll!" when they first made the announcement.
A few months later, on Friday, May 19, 2017, they welcomed their firstborn son, Kingston Saint Greer, in Los Angeles, weighing in at 9 lbs., 6 oz.
By the time that Kingston was one, he already had a sister. 
The couple welcomed their second child, a beautiful baby daughter, on Wednesday, May 16, 2018, born weighing 8 lbs., 12 oz., and measured 22 inches long.
The couple decided to name their daughter Elektra Saint Greer.
She had revealed she was pregnant for a second time the November prior. 
"This happened just the quickest … situation ever," she told Access Hollywood Live (via People) while announcing her pregnancy. "I couldn't be more shocked. Didn't know it was possible."
Katy Mixon Was Working 65-hour Weeks Pregnant
During an appearance on Build Series, Mixon opened up about her experiences working during both her pregnancies. 
She candidly dished that she clocked about 65 hours at work every week. She broke it down to 25 to 30 entire scenes shot over five working days of the week. 
She was seven months pregnant at the time of the interview, which was in late February 2018, and she casually stated that she'd be filming all the way to the end of March. 
About Katy Mixon's Husband Breaux Greer
Mixon's husband, Breaux Greer, is a former Olympic-level athlete, and he competed in four Olympic Games over the years. 
Greer represented the United States in the Olympics as a javelin thrower for the first time in 2000, in Sydney, Australia. 
He represented the US two more times in 2004 in Athens and four years later in Beijing, China. Sadly, he didn't bring home any medals.
Now, he's retired, but back in his day, he was a professional javelin thrower for seventeen whole years, and as per The Sun, he was hailed the champion in the sport from 2000 to 2007.