How a Near-Death Accident Changed 'Vanderpump Rules's Katie Maloney's Life
Katie Maloney says the accident changed her life.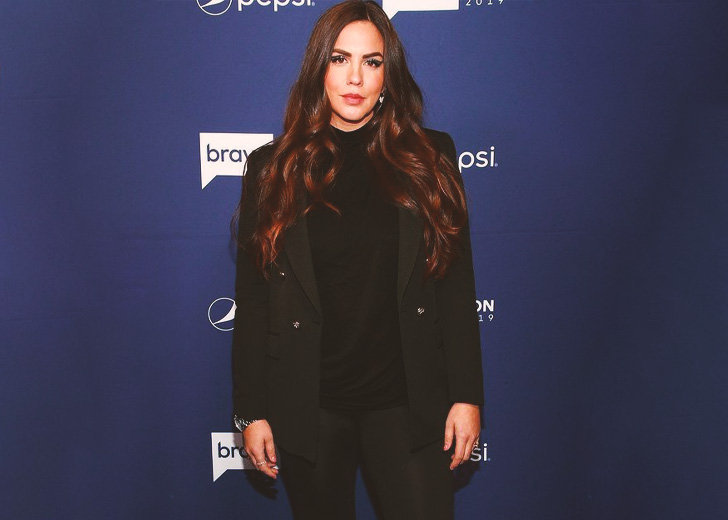 Bravo TV premiered Vanderpump Rules in January 2013 as a reboot of The Real Housewives of Beverly Hills. The reality series chronicled the dramatic lives of a group of friends who worked at the West Hollywood restaurant SUR (Sexy Unique Restaurant) owned by Lisa Vanderpump.
The season started with six cast members: Stassi Schroeder, Scheana Shay, Jax Taylor, Tom Sandoval, Kristen Doute, Katie Maloney, and boss Lisa Vanderpump. But eight seasons later, the main cast of 6 grew to 16 SURvers, many of whom did not work at the famous restaurant. 
Everyone had their own back story, but none had a more tragic past than Katie Maloney. For Maloney, November 9 will forever hold special significance as 11 years ago on that date, she was severely injured after falling 25 feet through a skylight. 
On the ninth anniversary of that accident, her husband, Tom Schwartz, took to Instagram to celebrate his lady love. Schwartz noted that she almost lost her life in his heartfelt caption and joked that she probably loved candy crush more than him. 
Katie Maloney's Accident
During season 6 of the reality series and later in the reunion, Maloney opened about her near-death accident. 
She revealed that the incident occurred after she and her friends had taken a bottle of wine up to the roof to take some pictures. She admitted she was already buzzed when they got to the top, and as they were taking selfies on the skylight, she felt it dip in a little. 
Unfortunately, a few seconds later, it broke, hurtling Maloney down 25 feet, causing her to hit a staircase and the handrail as she fell. The accident left her with a broken jaw, collarbone, and ribs, and a brain injury.
Fans will recognize the gash on her chin which she refused to remove and instead kept it a remembrance of the life-changing day. 
The reality star shared that while the physical injuries were easier to heal, the mental healing was difficult. Maloney noted she was happy to survive, but it sometimes scared her and advised people to live a full life, as it is short. 
She also discussed the injury during an interview with Decider. 
I felt it change me. And it changed me in a lot of positive ways, but also, there were some other parts I couldn't quite get my head around, and I just didn't feel like myself for a long time. 
She added she had to maintain a healthy and positive body image while recovering independently, which was difficult. But thankfully, she has moved on and is much happier these days, which she claimed was all that mattered.