Is Katie Conrad Still Married to Derek Sherman?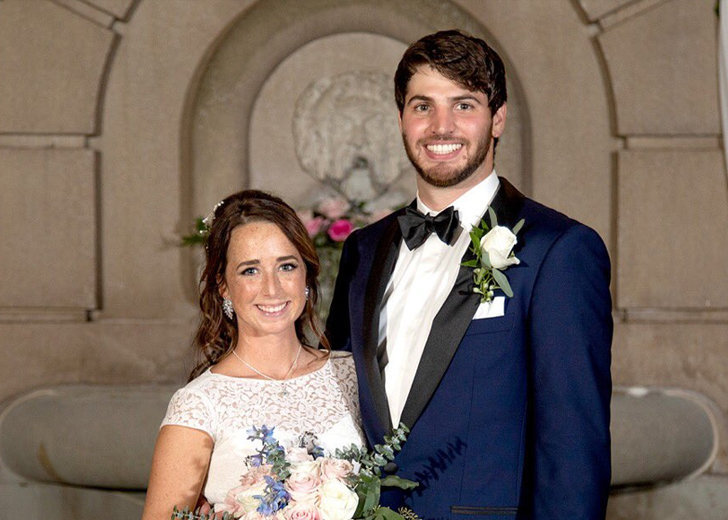 Lifetime's reality series Married at First Sight is as controversial as it sounds. 
All the singles in the show agree to marry partners chosen for them by a team of relationship experts, and they end up meeting their partners at the altar. 
According to Intouch Weekly, out of the 49 matches set up by experts across thirteen full seasons that have aired, only 12 couples are currently married today.
And out of the 49 matches, one couple that audiences were introduced to was Katie Conrad and Derek Sherman from season 10. 
At first, things seemed to be going great between the couple. But many fans felt Conrad was not ready to be on the show and the duo's relationship was rocky throughout the season.
However, they surprised everyone when they met at the altar and exchanged their vows at the end of the season.  
Is Katie Conrad Still Married?
After their marriage, fans were curious about the couple, and they finally got their answers in April 2020 during the reunion special, which was filmed five months after they married. 
The couple revealed they were no longer married and were getting a divorce instead. 
"Thankfully, Katie made it really easy not to fall in love with her. I got hurt. Katie confessed to me she had an affair with her ex about a week ago," Sherman shared with host Kevin Frazier.
He added that his biggest fear was Conrad having an affair with her ex, and then literally the day after their honeymoon, he found out she slept with him.

Derek Sherman and Katie Conrad with the MAFS team. (Source: Derek Sherman/Instagram)
Sherman explained he heard it from five different people and that he didn't trust her nor believed anything she said. 
However, Conrad strongly denied sleeping with her ex after her honeymoon with Sherman but admitted to having a "physical slip up" later on in the marriage. 
So what led to the reality star's slip up? Conrad shared that she and Sherman didn't have any physical connection. And the more she got to know him, the more she distanced herself from him. 
Katie Conrad and Derek Sherman Moved On
Despite the infidelity, the duo wished each other well in finding love before the discussion ended. 
Conrad has since moved on and is currently engaged to her boyfriend turned fiancé Brandon Eaves.
The couple met on Hinge, a dating app in pre-pandemic 2020, and Eaves asked her out to dinner.
He coincidentally took her to her favorite restaurant, and they spent five hours talking and getting to know each other. 
By the time dinner was over, Conrad was quickly smitten.
Although the couple met while the world was in lockdown, their relationship progressed as they lived in the same neighborhood and spent time with each other.
On May 10, Conrad went Instagram official with her boyfriend, and on Christmas Eve 2020, she announced they were engaged.
And it seems like Sherman, too, has moved on, but not with a new person. The MAFS alum is occupied with his hobbies, such as pumpkin carving, as seen in his Instagram posts.