Inside Katie Aselton's Personal Life with Husband, Mark Duplass, and Children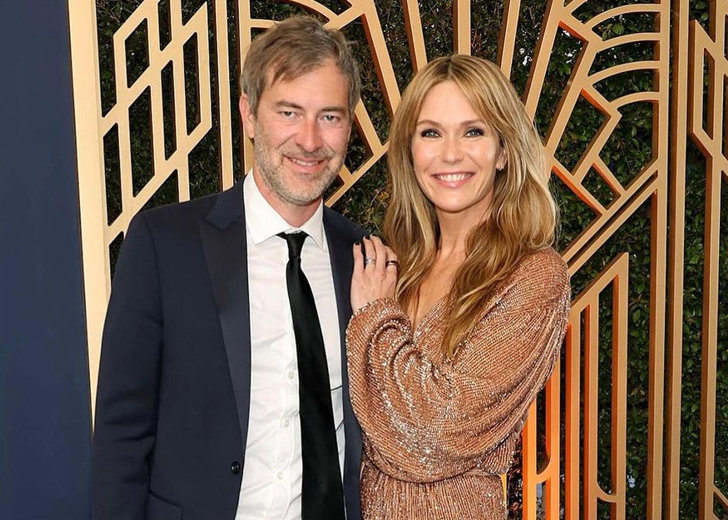 Many couples in the entertainment industry have been together for a long time. 
Katie Aselton and her husband, Mark Duplass, are one of those couples in the Hollywood Industry. The power couple has been married for over 15 years with two kids.
However, they have been together for over two decades. Here is everything we know about the couple. 
Katie Aselton and her Husband, Mark Duplass
Aselton and her spouse, Duplass, had a sweet and adorable start to their relationship. The Creep actor told Us Weekly about how he met his wife while he revealed 25 things about himself. 
He did not go into much detail about meeting each other for the first time. The couple met on New Year's Eve 2001.
It is reported that the pair were in a car on the way to a New Year's Party in Los Angeles. They shared a kiss at 11:30 PM, and they have been together ever since. 

Katie Aselton and her husband, Mark Duplass, taking a selfie. (Source: Instagram)
After dating for five and a half years, the pair tied the knot. On August 26, 2006, they married in a beautiful wedding ceremony surrounded by friends and family.  
They got married in the hills above Silver Lake Reservoir. Aselton is an excellent actress in her own right, but she has had some best performances with her husband and his brother, Jay. 
Her acting journey started in 2004 after she was starred opposite her partner in the short film Scrapple. The movie was written and directed by Jay. 
In 2005, Aselton did her first feature-length movie debut named The Puffy Chair. Once again, she starred opposite her husband, who directed the movie with his brother. 
Since then, she has worked on several projects with the Duplass brothers. The longest project Aselton worked on with her spouse was The League.
The show revolved around six friends who took part in a fantasy football league. Aselton played the role of Jenny MacArthur, whereas Duplass portrayed Peter "Pete" Eckhart. 

Katie Aselton and her husband, Mark Duplass, celebrating their 15-year-anniversary. (Source: Instagram)
The pair starred in the show for seven seasons from 2009 to 2015. In an interview with the US TODAY, they explained why they did not play a couple in the show. 
Aselton admitted that she "had better chemistry with Steve Rannazzisi." Rannazzisi played the role of Kevin MacArthur, Aselton's on-screen husband, in The League.
She added the two starred as a bickering couple in The Puffy Chair, and they wanted to do something different from that. She wanted to "get jobs doing other things that aren't necessarily always" with Duplass. 
She joked she would like to show her range and "kiss another guy."
Katie Aselton and Mark Duplass's Children 
Aselton and Duplass have two children together. After a year of marriage, the pair welcomed their first daughter, Ora, in 2007. 
Ora was young while her parents were filming The League, so the couple had to manage their time. In the same interview with the US TODAY, they opened up about their family. 
They usually drove together to work when they had the same schedule. But since Ora was two at the time, Aselton and Duplass managed time. 
They tried to maximize any hours they were not working to be with their child. For example, if one of them had an extra scene, the other would leave to be with their daughter. 
The duo was blessed with their second daughter, Molly, in 2012. Ora and Molly were very close with their cousins, Mimi and Sam, children of Jay. 
The brothers told The Washington Post that their older children were "spiritual soul mates." Both Aselton and Duplass often post pictures of their children on social media. 
However, they do not reveal their faces to shield their daughters from the spotlight.