Kathy Hilton and Her Husband Have Been Married the Longest in 'Real Housewives'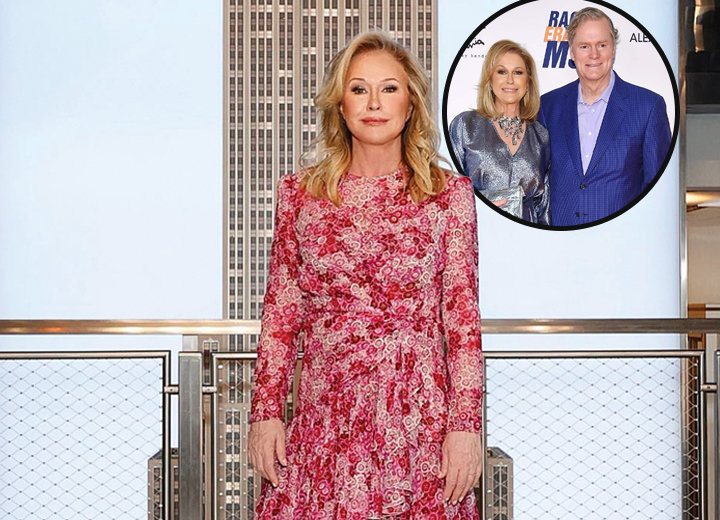 With over 15 years and hundreds of Real Housewives episodes, audiences have been introduced to many couples. 
If you're a longtime fan of the cultural phenomenon, you have seen the highs and the lows of your favorite reality stars, including their personal lives — from finding their soulmates and getting married to the ugly and stressful divorces.
Several Real Housewives couples have called it quits over the years, contributing to a "reality TV curse." But that doesn't mean the cast members have not gotten their fairytale ending. 
One couple that has stood the test of time is Kathy Hilton and her husband, Richard Hilton. 
Kathy was introduced to audiences of The Real Housewives of Beverly Hills as a friend of the cast in 2021.
This was not the first time she had appeared as a guest on RHOBH. She was featured on the show in seasons 1, 3, 4, and 5, and again in seasons 9 and 10. 
Although her husband has never once appeared on the show, they are one of the longest-married couples on the show. 
Kathy Hilton and Her Husband Married for Decades 
Kathy and Richard tied the knot in 1979, which means they have been married for over whopping four decades. 
They met at a party about five years before they married when she was 15 and he was 18. At the time of their meeting, they were a student at Montclair College Preparatory School in Los Angeles.
In July 2021, the socialite opened up to Bustle about how she and her husband got together. 
"I thought he was so cute," said Kathy of Richard when she saw him for the first time. They did not date immediately as they were dating other people. 

Kathy Hilton and her husband, Richard Hilton. (Source: Instagram)
When Richard went to college, he and Kathy would see each other on dates when he was in town. 
Her mother thought the scion was too confident initially, and Kathy agreed, saying, "he's bold and brazen, he's a Leo!" 
Eventually, her mom, who was an Aries, came to accept him. When Kathy turned 18 and moved to New York, they became a couple officially. 
The real estate broker proposed to the reality star in Tahoe while they were in bed together watching The Flintstones.
Kathy Hilton's Life after Marriage
Two years after Kathy and Richard exchanged their vows, they welcomed their first child, Paris Whitney Hilton. 
Paris shot to fame after starring in her own reality series, The Simple Life, from 2003 until 2007 with Nicole Richie. She is currently engaged to Carter Reum.
Kathy and Richard's second daughter, Nicholai "Nicky" Olivia Hilton, was born in 1983. She wed James Rothschild, a financier, in 2015. The couple has two daughters together.
After giving birth to two daughters, Kathy gave birth to her first son, Barron Nicholas Hilton II, in 1989. 
Barron and his wife, Tessa Hilton, are the parents of a daughter named Milou Alizée Hilton.
The reality star and her husband welcomed their fourth and final child, a son named Conrad Hughes Hilton III, in 1994.
With all their children grown up and busy with their own lives, the couple travel and spend time together, much of which they chronicle on their respective Instagram accounts.