Here's How Kathryn Dennis Achieved Weight Loss — Her Transformation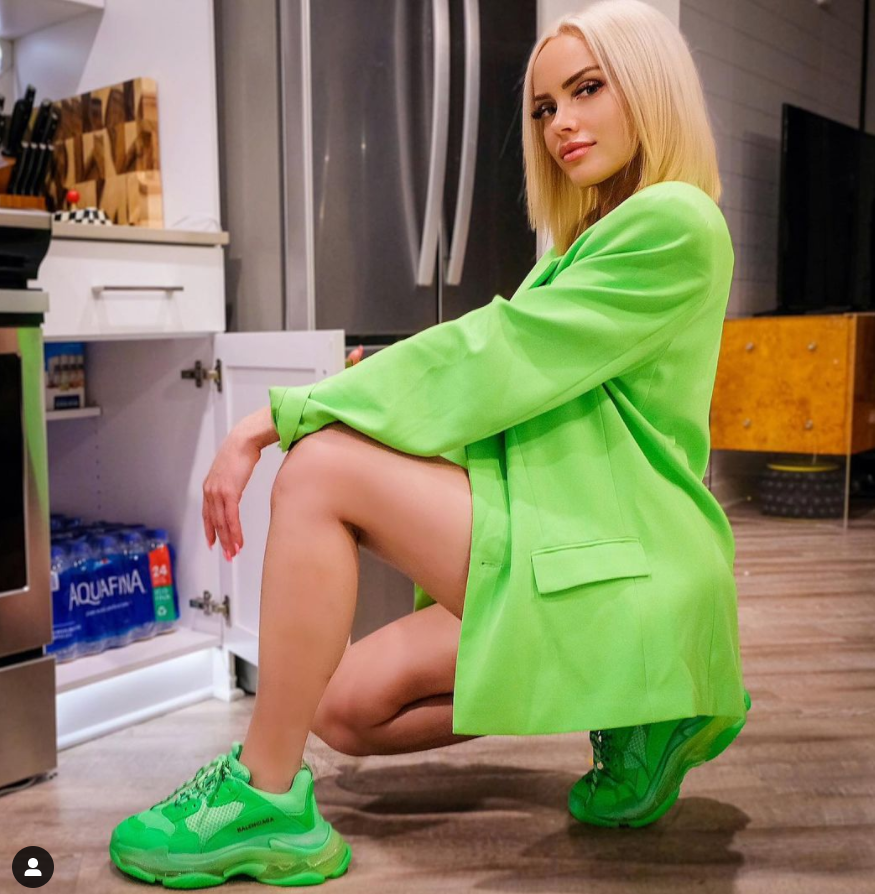 Presently, model Kathryn Dennis looks nothing like her previous self.
The claim can be made after comparing the photographs of Dennis shared on her official Instagram account during different times. 
Along with her body, significant changes can be noticed on her face.
Kathryn Dennis Underwent Cosmetic Surgeries to Achieve Weight Loss
According to a report by Bravo TV, Dennis made changes to her face and stomach in 2020.
On October 15, 2020, the model visited Totality Medispa and surrendered her fate at the hands of cosmetic surgeons.
The reason for her bodily transformation can be credited to a fat-freezing body contour treatment otherwise known as CoolSculpting. 
Dennis was also given Jeuveau, an injectable filler applied on frown lines and forehead wrinkles. In addition, she was given Restylane filler injections to plump up her lips.
While most celebrities keep their body-transforming surgery a secret, Dennis took to her Instagram and made the news public.
The model opted to post multiple Instagram stories featuring her cosmetic surgeries.
After getting operated on by beauty surgeons, Dennis seemingly appeared to have undergone notable weight loss.
However, given her rapid weight loss at present, many online users have accused Dennis of being a drug user.
Fans of Kathryn Dennis Linked Her Weight Loss to Drugs
In 2021, her physical transformation became more apparent. She seems to have lost a lot of weight and looked far from distinguishable.
While it might all be down to diets and workouts, Dennis' new look provoked many fans who took to online forums and speculated whether she has been on drugs.
At the start of 2021, fans of Southern Charm voiced their opinion regarding her dramatic physical change.
A browse through some of the tweets reflected her fan's take on her weight loss. "How did Kathryn lose so much weight?," questioned a fan in their tweet.
While another user asked if Dennis is "back on that Coca-Cola??" and called her "newest confessional" to be not "healthy."
Similarly, some other user tweeted, "Whooooooah, Kathryn looks healthy in the episode ... but her confessional look. Anyone else seeing a rapid weight loss drug addict in the confessional?"
In 2019, her ex-husband accused Dennis of drinking and using drugs during her pregnancy.
Kathryn Dennis' Ex-Husband Called Her a Drug User
In 2019, Dennis' ex-husband Thomas Ravanel, her co-star on the Bravo TV show Southern Charm, filed for divorce.
As per the legal court documents obtained by The Blast, the actor stated that his former wife "abuses prescription drugs, is engaged in the use of illegal drugs, and consumes alcohol in combination thereof regularly."
In the same documents, Ravanel noted Dennis for being "intoxicated by the abuse of prescription drugs and/or use of illegal drugs while in sole care," of her kids.
He also called Dennis to be someone who used to sell and buy the prescription meds to and from her "friends, cast members and show producers."
In the court papers, Dennis' former husband cited her use of illicit medicines "as a coping mechanism for anxiety and stress."