Kathryn Dennis Exudes Confidence Flaunting Scars in First Swimwear Shoot
The 'Southern Charm' star unapologetically flaunted her scars in her first-ever bikini photoshoot.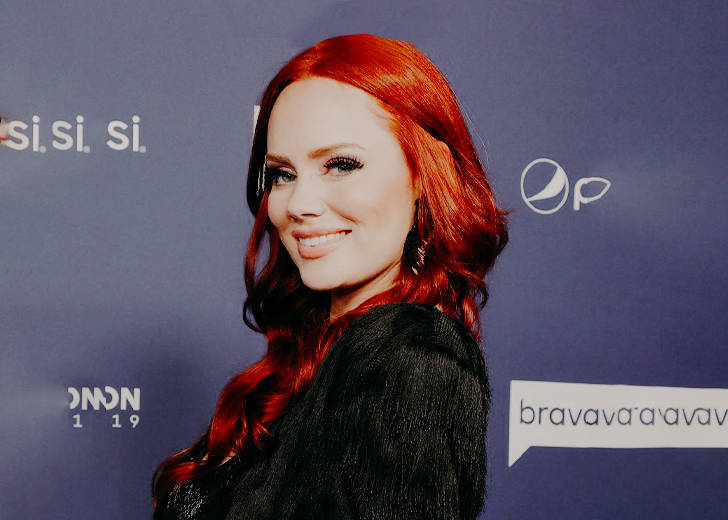 Kathryn Dennis is confident with her own skin and encourages others to be proud of their appearance as she poses in a string bikini.
The Southern Charm star recently shared Instagram pictures from her first-ever bikini photoshoot emphasizing her flaws, especially her stretch marks and scars.
Dennis looked gorgeous in a strappy gold string bikini, imploring her fans to own their stretch marks in the caption.
Fans flooded the comment section with positive comments ever since the pictures were posted. Journalist Kinsey Schofield wrote, "If I looked like you in a bathing suit, I'd wear it to the grocery store." Another message from RHONY star Sonja Morgan read, "Looking great mama."
Fans wholeheartedly supported her authenticity. "Nice to see a celebrity that's not ashamed of her unedited photos! Bravo to you and what a great example you are setting for yourself, daughter," one user said.
The reality star first flaunted her bikini look from Liliana Montoya Swim on April 1, 2021. Dennis wanted to welcome spring with a bang.
How Did Kathryn Dennis Lose Weight?
During a visit to Totality Medispa on October 15, 2020, Dennis took to Instagram to unveil the details of some changes to her face and stomach. She posted a bare-faced photo of herself before getting lip surgery, then provided a preview of the needle-heavy procedure.  
The mother of two underwent Jeuveau, a new alternative to Botox used to smooth the appearance of mild to extreme wrinkles. Aside from that, she used Restylane filler injections to plump up her pout. The injectable filler is generally used to treat frown lines and wrinkles on the forehead. 
Dennis also shared before and after photos of her abdomen after a few CoolSculpting sessions, a fat-freezing treatment that helped her to lose weight.
Dennis' Favorite Beauty Products
Chelsea Shea, Dennis's makeup artist and hairstylist, revealed some of her beauty secrets in a December 2020 interview with Bravo. Shea has been helping the reality TV star and the rest of the Southern Charm cast glam up for their confessional shots since season 4.
Shea revealed the 29-year-old usually prefers something bold and different while on the show. Some of her favorite products include Liberty lashes for her eyes, Giorgio Armani Luminous Silk for flawless foundation base, and Laura Mercier powder to set it up.
Dennis's makeup artist also shared a few of the tricks behind her hair, including the long bob she wore in some of her Season 7 interview segments.
Shea told Bravo, "She has short hair in her most recent interview look, and it looks very good — but the reason we did the short hair is because [her daughter], Kensie, ended up cutting her hair." As a result, they didn't have extra time to add extensions and worked with what she had.
That being said, there is one point on which the socialite and her makeup artist disagree: the application of self-tanner. While Dennis adores the self-tanner and she'll put it on even after her makeup is done, but Shea disapproves.