Was Kathryn Dennis Ever Engaged to Ex Boyfriend Chleb Ravenell — Was Once Spotted with a Ring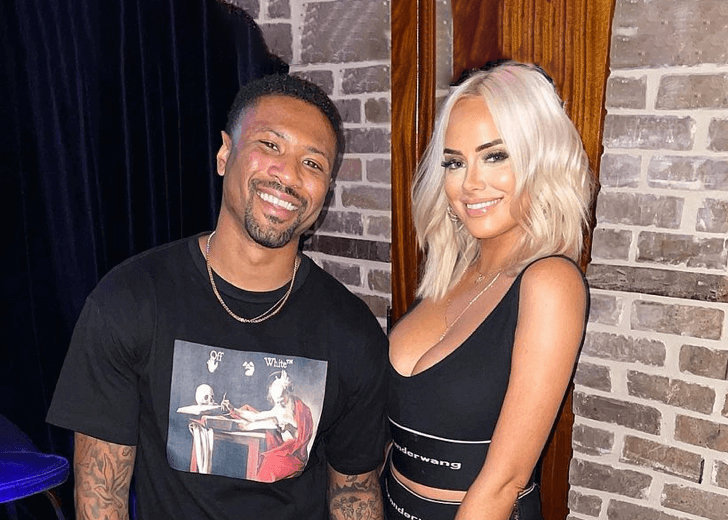 On March 7, 2022, Southern Charm star Kathryn Dennis had fans in a frenzy after posting a photo with her dog on Instagram. 
She was dressed in an all-pink outfit and holding a cookie to her dog's mouth. "It's time for Gucci's medicine, A lil pink martini cookie," she wrote in the caption. 
The picture seemed ordinary, but it was a small detail that caught the attention of her fans — a massive diamond on her fourth finger.
Fans began wondering if she might have gotten engaged. They also asked if it was with her boyfriend Chleb Ravenell. 
"Hey Mama did I miss something? What's that big rock on your hand sweetie pie, and who's your boyfriend?" someone wrote with a heart emoji. 
Another user wrote, "that's what I was wondering!!! Cause it's a solitaire & a band….like she's already married."
A third one chimed in, "Are you married I see an engagement ring and a wedding band. Is it Chleb?"
But before fans could get any more excited, she set the record straight in the comments of her post, writing "negative" regarding her relationship status. 
Kathryn Dennis and Her Ex Boyfriend Chleb Ravenell's Relationship
It is unconfirmed if Dennis is dating anyone, but she was in a high-profile relationship with Ravenell throughout 2021. 
The ex-couple first sparked romance speculation in July 2020 after sharing loved-up Instagram snaps.
After dating quietly in the summer, they finally confirmed their relationship in October 2020 by announcing it on Instagram. 
"The couple had good chemistry together. He's met the kids and is good with them," a source told People regarding Dennis' two children, Kensie, 6, and Saint, 4, whom she shares with ex Thomas Ravenel. 

Kathryn Dennis' former boyfriend, Chleb Ravenell. (Source: Instagram)
In April 2021, Dennis and her former boyfriend took the next step in their relationship by moving in together. 
The Southern Charm star uploaded a photo of their new home in Charleston, South Carolina, and wrote in the caption, "So we got our first place together! Let @thehomeedit and peel and stick projects begin."
A month later, the model even sparked engagement rumors after posting photos of her in a wedding dress and an engagement ring. But it turned out to be photos from a promotional photo shoot. 
Kathryn Dennis and Chleb Ravenell Break Up
In July, the couple celebrated their first dating anniversary. Dennis paid tribute to her boyfriend with a photo of them at a club. 
But after over one year of dating, Dennis and her boyfriend called it quits in November 2021. 
According to Us Weekly, an insider shared with the outlet that Dennis wanted to get married again and have more kids following her 2016 split from her ex. 
"She broke up with him and they are no longer living together. There is no bad ill-will between them," said the source. 
They added the model wanted her future husband to make a serious commitment to her and be this amazing stepfather to her children, but Ravenell was nothing like that. 
Dennis' friend also picked up on this and realized they were not meant to be. Despite the breakup, the reality star was happy with her kids.