Katherine Ryan Found Her Partner after Reconnecting with Her Highschool Sweetheart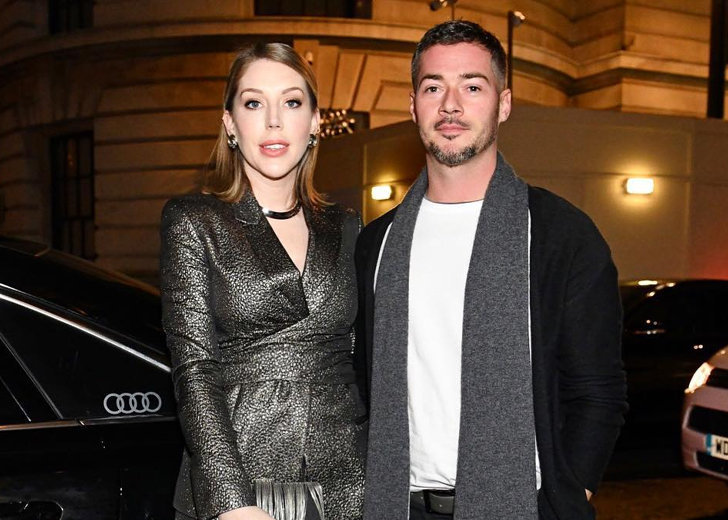 Initially, Katherine Ryan's daughter objected to her decision to get in a "civil relationship" with her partner. 
The comedian shared the information during her appearance in The Jonathan Ross Show in December 2019.
Ryan said she wasn't in favor of calling a legal relationship a "marriage," opting to call it a civil relationship instead.
Ryan exchanged her vows with her high school boyfriend of twenty years in Denmark during a small ceremony without formal wedding outfits in 2019.
At present, she lives with her partner Bobby Kootstra, their son Fred and her daughter Violet from a previous relationship in their London home.
Ryan's love story, however, isn't as straightforward as it looks.
Katherine Ryan's Relationship with Her Partner
Despite falling in love with Kootstra in her school years, the comic split with him during her teenage and did not talk with her beau for twenty years.
However, the couple was reunited in Canada in 2018. They seemingly fell in love all over again after spending a night together.

Katherine Ryan, her partner Bobby Kootstra, their infant son Fred and her daughter Violet in The Incredibles outfit. (Photo Credit: Instagram)
But, despite Ryan's best attempt to avoid marrying Kootstra, their eventual bond led them to get married and raise two kids together.
"Magically my high school boyfriend walked into my life and I did everything possible not to marry him," Ryan told The Sun during a brief conversation.
She mentioned she was "really" against the partnership at that point as she was looking forward to being alone with "many dogs." 
But, her partner's love gave Ryan a change of heart, and it was only after that she decided to commit her life to a long-term relationship with him.
In her remarks, she called her situation "funny" and cited how fate has a way of finding what is truly meant for one.
In 2020, Ryan marked her first civil partnership anniversary wither Kootstra by posting on her Instagram saying she didn't advocate getting married to anyone unless it's Bobby K [Kootstra].
Katherine Ryan Had a Traumatic Past
Ryan, when cracking jokes on stage, might look like a funny and content person, however, a look into her memoir, The Audacity shows a different aspect of her.
In her book, she penned experiences related to her many toxic relationships with cheating boyfriends, her carelessly carried out cosmetic surgery, and the traumatic experience of her friend's murder while she was living in Canada.
She said her friend's murder at the hands of her abusive partner affected everyone in her small town because "it was something" very close to them and shocking at the same time.
According to Ryan, this experience played a big part in her life, giving her "many ideas" about men.
"Sometimes, if you leave them, they will kill you," she recalled what her mother had told her previously.
While she acknowledged that wasn't the case most of the time, it left a mark on her and made her afraid of getting into committed love affairs.
She confessed that her trauma, along with her mother's advice, remained as a voice in the back of her mind in all of her relationships.