TV Comic Matt Lucas Still Loves and Remembers His Late Partner Kevin John McGee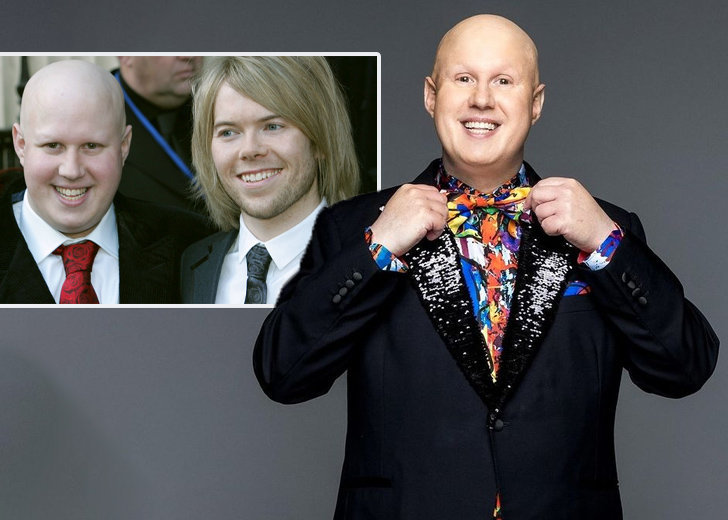 Matt Lucas previously shared his sorrows and remembered his late partner, Kevin McGee, who passed away in 2009 after battling addiction and depression.
He shared the post ten years after the day his ex husband passed away.
Lucas, a gay comedian, rose to fame as the newest host of The Great British Bake Off. He was in a relationship with McGee until 2008, 18 months after they became each other's husband.
"I loved him more than anyone I've ever met, and still do," read the caption of the post.
He remembered how McGee was funny and used to make Lucas's "heart soar" with his endearing smile.

A picture of Kevin McGee posted by Matt Lucas on Instagram (Source: Lucas's Instagram)
According to Lucas, his husband, McGee, made him the "happiest man on the planet." The gay couple was together for nearly six years.
Even after thirteen years of being without his late partner, Lucas still thinks of him to this day.
"In truth, I think of little else. I would give anything to see him again and maybe one day I will," continued Lucas on Instagram.
He also shared his gratitude for the time and love they shared when they were together. "It was like no other," read the ending to the post.
Matt Lucas and His Late Partner's Relationship
The Paddington, UK native fell in love with his husband after meeting him in a bar in 2002. The openly gay comedian dated McGee for three years.
They got married on 16 December 2006 when gay marriage was still looked down upon. The pair had been married for over six years when they announced their divorce in June 2008.
The split came barely 18 months after the marriage. McGee admitted that his outrageous behavior had created an irreversible rupture in their relationship.
McGee was a heavy cocaine user, and Lucas paid for him to go to rehabilitation.
McGee committed suicide in October of the following year after becoming deeply depressed from the breakup. His friends reported that his drug abuse had spiraled out of control. 
In an interview with Express, Lucas talked about how he dealt with his loss at the time. "I think people respond in all different ways to grief," he said.  
He went to a bereavement counselor and kept away from alcohol and drugs. However, he ended up eating a lot and having lots of sex to cope with the sadness and distract himself.
Does Matt Lucas Have a New Partner?
Lucas's current relationship status is unknown, however, he is thought to be single.
He has, however, admitted to utilizing online dating and dating applications.
He told Express UK, during the aforementioned interview, that he just copies from his own Wikipedia page whenever someone asks about him.
He goes on dates in hopes of finding someone who can make him feel happy again.
After being seen out together on multiple occasions in 2015, he was also linked to singer Luke Upton.
He prefers to keep the information about his personal life to himself. He hasn't revealed much about his dating life after his former partner passed away.