Kate Quigley Fights for Her Life as 3 Others Die of Suspected Drug OD
"I'm alive. I'm not great. But I'm ok," said Quigley.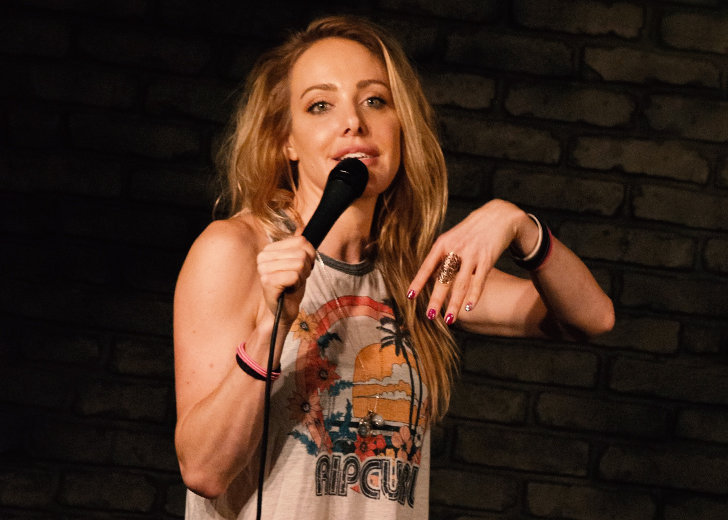 Kate Quigley was amongst the four victims who suffered a drug overdose during a get-together at a property somewhere in the Venice neighborhood in Los Angeles. 
Reports from TMZ claimed that the authorities were called "a little after midnight" to the property and found four individuals who appeared to be deceased or close to it. 
Except for Quigley, the four people identified onsite were comedian Fuquan Johnson, 43, Enrico Colangeli, 48, and Natalie Williamson, 33. Sadly, not one of them survived the drug OD. 
The outlet reported that all three of the deceased were pronounced dead on the scene. As for the surviving comic, she was rushed to the hospital in critical condition.
The publication also got word that the narcotic was cocaine laced with fentanyl and ingested by all four victims. 
Kate Quigley Is Doing "OK"
While it is known that Quigley was still alive, albeit in critical condition, her representatives did not respond to any requests for comments. Fans only learned that the comic was doing better when another comedian, Brian Redban, shared the news on Twitter. 
Everyone breathed a sigh of relief when they saw Redban post a screenshot of a conversation between him and Quigley. He had asked her to reply to his message if she was okay, and her reply read, "I'm alive. I'm not great. But im. Ok. [sic]"
As for the reports on where and when it all went down, TMZ admitted they had little to offer. The property had a few owners listed. However, it turns out, Quigley was a resident of a nearby property. 
The outlet's sources in law enforcement also mentioned that the LAPD's homicide unit was pinged concerning the case, but there was no evidence suggesting that they were directly getting involved, at least for now. 
The authorities are still investigating where the drugs originated, who made the purchase, and under what circumstances it was used. 
Prayers Are with Kate Quigley
Since Quigley is still in recovery, she has fans praying for her life. At the same time, they have been sending out condolences for the deceased. 
Fellow comedian Steve Byrne tweeted it would be hard to find anyone as sweet as Quigley in the world of comedy as he sent lots of "LOVE, positive mojo and prayers" her way. He prayed for God to rest Johnson and the other two victims found at the scene. 
"Much respect to anyone I share the stage with," he concluded. 
Byrne wasn't the only comic taken aback by the unfortunate incident. Soon after, stand-up artist Esther Ku tweeted, "Fu, gonna miss our Fuuuu and Kuuuu back and forth every time I saw you."
After she thanked the late comic for all the laughs and fun nights, she prayed he rest in peace. She also prayed for Quigley to make a full recovery. 
Evidently, the prayers worked their magic. While Quigley might not be back to her usual self yet, at least she is out of danger and on the road to recovery.
Her friend, Jennifer Sterger, requested that people refrain from calling the hospital and showing up at the hospital. The doctors are bound by a law that dictates they cannot disclose patient information.