Kat Von D Scared Her Parents with Her Choice of Expression, but They Still Understood Her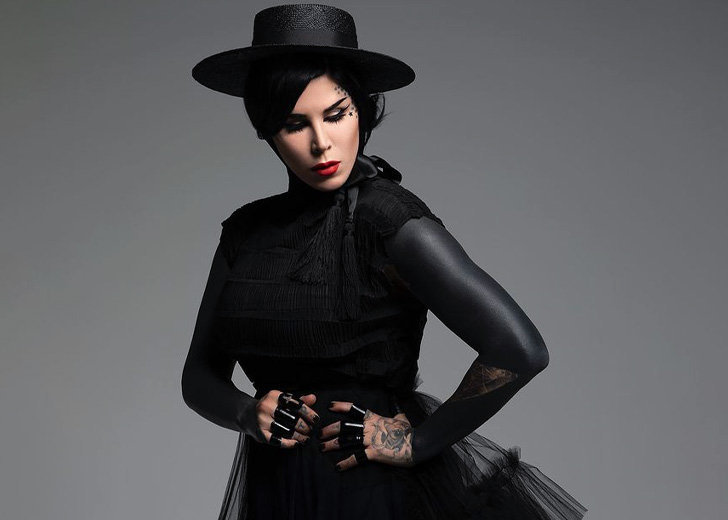 Kat Von D is a tattoo artist, musician, and entrepreneur best known for being the former head of Kat Von D Beauty.
After appearing on two seasons of Miami Ink, Kat Von D began to star in her own series, LA Ink.
On the show, she broke the Guinness World Record of most tattoos given by a single person in 24 hours, with a total of 400. The series premiered on August 7, 2007, and ran for four seasons.
In May 2021, the tattoo artist made her debut in the music industry by releasing her first single 'Exorcism' from her album Love Made Me Do It.
Insight into Kat Von D's Family Background
Kat Von D was born Katherine Von Drachenberg to German-Argentines, Rene and Sylvia, in Montemorelos, Nuevo Leon, Mexico.
Her parents were Seventh-day Adventist Church missionaries who had migrated from Argentina to a tiny little village located on the outskirts of Monterrey, Mexico.
According to her interview with POPSUGAR, her father came from a long line of missionary doctors and when it became evident that Montemorelos needed a hospital, they immediately moved to the place.
She revealed that her life wasn't luxurious growing up and that one of her first memories as a kid was running around barefoot on dirt floors.
"We didn't have electricity or running water for a long time," she explained. "In this town, you were more likely to see a horse than you would a car."
Kat Von D grew up with her two siblings, Karoline and Michael Kat Von Drachenberg. 
In 1988, her family moved to the US. She was six years old at the time. She recalled that the 7-hour drive her family took to reach the Texas border felt like weeks.
Her parents decided to set up camp near Loma Linda, California, a tiny town in San Bernardino County that was home to an eminent Seventh-Day-Adventist community.
Kat Von D revealed that she grew up with Judeo-Christian values. Her family kept the Sabbath, went to church on Saturdays, followed the ten commandments, and didn't eat any pork or fish without scales.
She experienced a huge culture shock as a child when she moved to the States. She spoke fluent English with her peers, but at home, she spoke a mixture of Mexican and Argentinian Spanish with her parents and siblings. 
"My Latin background still plays a huge role in everything I do," she said. "The music I write, the Spanish shade names and themes for my makeup collection, and even why I choose to live in Los Angeles."
Kat Von D Scared Her Parents When She First Got Tattoos
By the time Kat Von D was 14, she already had a mohawk and was starting to show interest in tattoos.
Although her parents were supportive of her artwork, she revealed they were initially terrified of their daughter getting inked and avoiding school at a young age. 
But they eventually started appreciating her for her accomplishments in the field. They are frequently seen coming into her tattoo shop and spending some quality time with Kat Von D.