Kat Blaque Reveals Why She Won't Share Her Partner(s) on YouTube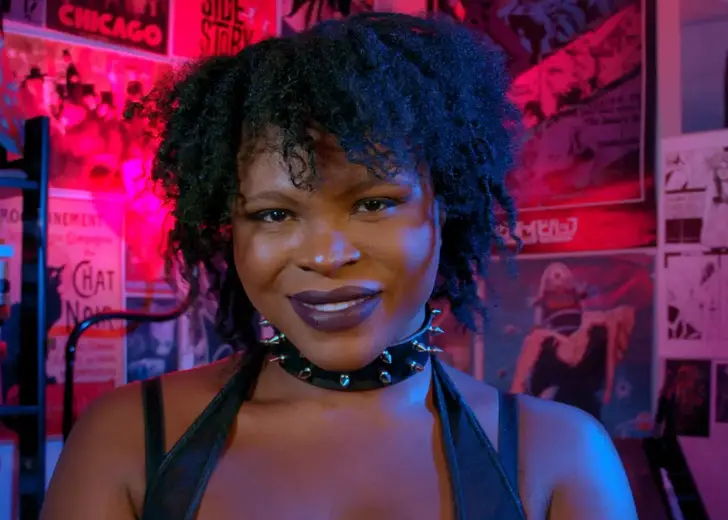 Kat Blaque is a popular YouTuber with almost 500,000 subscribers.
And as a trans woman, she does a series on her channel called True Tea, where she educates people on important issues, including feminism, privilege, race, and transgender rights.
In these series, she also answers her fans' queries or any misconceptions they have about her lifestyle. 
And a year ago, Blaque talked about her polyamorous lifestyle and why she would never share about her partners on her channel. 
Kat Blaque Wants Privacy as a Polyamorous Trans Woman
She shared that she often got asked if she was ever going to introduce her "five partners" on her channel. 
The YouTuber explained that as a trans woman, her experiences with dating men were a little different. 
She never had trouble finding men who liked her, but these men were often not comfortable about admitting they liked trans women. 
Besides men not wanting to be open about it, she also had less desire to put her life on social media as she got older. 
When Blaque was younger, she uploaded videos with her boyfriend at the time because she felt like she had to prove to people that men like that existed. 
But as she matured, she cared less what people thought of her. 
"As I got older, two things happened. First, I have no desire to prove myself to anyone and put out m life on social media. You don't have to like me, get me or accept me," said the YouTuber. 

Kat Blaque explaining why she does not want to show her partners as a trans woman. (Source: Kat Blaque/YouTube)
The YouTuber acknowledged that wanting privacy while being a social media star was bizarre. 
However, she noted she did not want to give people on social media the wrong impression that her life was perfect. 
Blaque admitted that she used to do that at a certain point in her relationship with her former boyfriend, but she was over it now. 
Kat Blaque on Her past with Her Partner
In the later parts of the video, Blaque delved deeper into why she had chosen not to show her partners. 
She recalled the time she and her former boyfriend was open on YouTube, saying that at first, he did not know about her YouTube channel.
At the time, she did not want anyone to know about her YouTube channel, but she came clean to her boyfriend one day because she was fearful of embarrassing him.
"It's really as a trans person to walk around with this idea that you bring shame to the people who love you. I think that's something that I internalized really early on dating these men who were ashamed of people, knowing that I was dating them," said the YouTuber.
She clarified that her ex never made her feel like he was ashamed, but she was more concerned about what his family would think because they were conservative.
Blaque was afraid of potentially embarrassing his family even though she wanted them to accept her.
And although she deleted the evidence of them being in a relationship on social media, she felt guilty for there are other places on the internet where their relationship might still be public knowledge.
But now that she wasn't revealing who her partners were, she felt freer and open to being herself.