Kash Doll and Boyfriend Tracy T's Relationship Timeline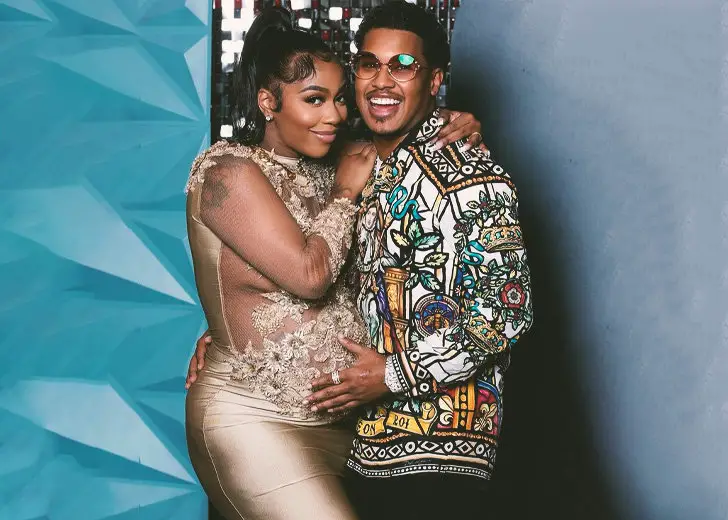 Arkeisha Antoinette Knight, known professionally as Kash Doll, has been openly dating fellow rapper Tracy T for quite a time now.
The pair met on Instagram around 2018, but they are on different pages regarding how they initiated their relationship. 
In Tracy T's Instagram Live dated September 2, 2021, he claimed Kash Doll made the first move, following him on Instagram. He insisted she messaged him first, began the conversation, and hit upon him. However, the 'Single and Happy' songstress couldn't disagree more.  
She asserted she followed Tracy only because she liked his musical crafts, and he was already following her. Then she revealed her messages from him, proving he was the one who messaged her first. 
As implied by her further statements and evidence, the couple befriended one another on Instagram but didn't continue the friendship on the platform. Instead, they started using Clubhouse and continued their platonic relationship. 
At one point, both of them stopped talking to one another because they were busy focusing on their career. In the meantime, Kash Doll moved to Atlanta. And after she got her leisure, she finally messaged Tracy, asking if he knew any chef in the city.
Interestingly, Tracy took a chef to her house, and the pair became closer than ever. Ergo, it didn't take much time for their friendship to blossom into love. 
Kash Doll Revealed Having a New Boyfriend
On March 22, 2021, Tracy uploaded a video on Instagram that featured him enjoying a meal with Kash Doll and his other friends on a boat. Later, The Shade Room shared the video and suggested the rapper may have a new boyfriend. 
Upon the revelation, Kash Doll took to an Instagram story to confirm her dating relationship. She shared a picture with Tracy and wrote, "I might as well post my own pics now… Thanks, @theshaderoom #dolcegabbana."
After the announcement, the pair started flaunting their budding rapport through pictures on their socials. 
Cheating Accusations Around Tracy T
Almost two months after openly dating, rumors spread that Kash Doll's boyfriend was cheating on her. The gossips spurred after Tracy's alleged ex-girlfriend Gorgeous Lee accused him of infidelity through a series of statements on Instagram. 
"U got cheated on several times once in Miami and several times in Atlanta and the saga will continue," the accuser stated in one of the posts. In addition, the woman said Kash Doll knew about the cheating but was in denial. 
At the beginning of the claims, Kash Doll maintained her cool and didn't comment on the matter. But later, she posted some cryptic posts, seemingly clapping back at the accuser.
"No response is a response," read one tweet while another implied that if she ever found her boyfriend cheating, she wouldn't stay in the relationship. 
The 32-year-old clarified that Tracy was a loving partner and noted hurt people were trying to hurt others. "Pray for them and keep it G at all times," she penned. 
Kash Doll Is Pregnant with Baby Boy 
As a matter of fact, the cheating allegations for her boyfriend didn't change many things in their relationship. Instead, their bond grew stronger, and Kash Doll got pregnant with her first child. 
On September 23, 2001, she posted a series of intimate pictures on Instagram and disclosed she was pregnant. "The Lord just keep on blessing me! Look it's a baby in there," she wrote in the caption.
Additionally, the multi-talented singer expressed she was overwhelmed with joy. Since the pregnancy announcement, Kash Doll has openly shared her journey to motherhood. On September 25, 2021, she shared an ultrasound video and disclosed that the baby she and her boyfriend were expecting was a boy.