'Families of the Mafia' — Everything about Karen Gravano's Daughter Karina and Baby Daddy
Karen Gravano was never married to her baby daddy.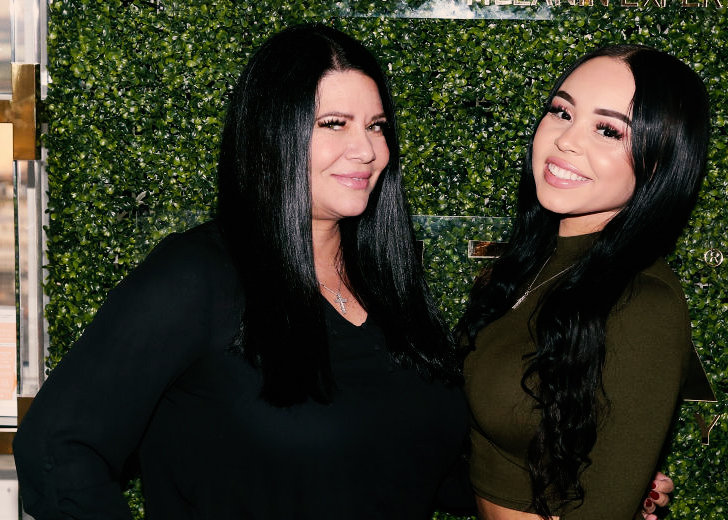 Karen Gravano, the daughter of one of the most notorious mobsters in history, Sammy Gravano, is a reality television star renowned for appearances in MTV shows like Mob Wives and Families of the Mafia.
Her popularity has also earned the Brooklyn native a huge following on social media. She currently has over 425,000 Instagram followers and more than 290,000 Twitter followers.
Now, with the second season of Families of the Mafia back with all-new episodes, the show once again follows the lives of Karen and her daughter Karina Seabrook. However, not much is known about Karina's dad.
Many have asked, who is the reality star's baby daddy? And is Karen married to a husband, or does she have a partner?
Karen's Baby Daddy Is David Seabrook
Karen welcomed her first and only child, Karina, with David Seabrook in July 1999 in Arizona.
David, African-American, was formerly associated with the Gravano family's illegal drug ring that reportedly moved ecstasy from New York to Arizona.
But after a lengthy investigation and surveillance work, police arrested over 40 suspected members of the drug ring, including Karen, her parents Sammy and Debra, and her then-engaged partner David in February 2000.
While Karen and her mother were released after receiving probation, her baby daddy and father were sentenced to prison.
Karina's father, David, was eventually released after serving about nine years in prison and reconnected with his daughter.
He even lived with her in Arizona for about four years after he was released from prison. Later, Karina moved back to New York to live with her mother when she was 14.
Presently, David is running a staffing agency called Emmploy with the goal of "creating a workforce where everyone can belong everywhere."
Karen and David Never Got Married
Even though Karen and David, who met in 1996 at New York City's China Club, had a daughter together, they never tied the knot.
Speaking with the radio station Hot 97 in April 2013, David remembered noticing Karen at the club, but she was the one who had made the first move.
However, after the birth of their daughter and his arrest, they got engaged and had plans to get married.
But because of his long prison sentence, the marriage could never happen. They reportedly ended their engagement when Karina was 10 years old.
'Families of the Mafia' Season 2
The reality show, Families of the Mafia, documents the lives of four families with ties to the mafia - and one of the original families of the show is Karen's family.
Last season, the series showed Karen helping her father Sammy to adjust to life outside of prison. In addition, her relationship with Karina and romance with boyfriend Xavier Williams were explored and loved by the viewers.
In the ongoing second season, Karen is motivated to help her boyfriend get out of prison, whereas Karina, who is single, pursues her dreams in New York.
"[He's] someone who I have to help get his life back," Karen said in an episode about Williams, who has been in prison for 20 years on crack cocaine charges.
She is hopeful about getting him out of prison under the First Step Act with the help of her legal connections.