Who Is Ella Emhoff? Get to Know Vice President Kamala Harris's Stepdaughter
Ella Emhoff, the step daughter of vice president Kamala Harris is already a style icon at just 21 years of age.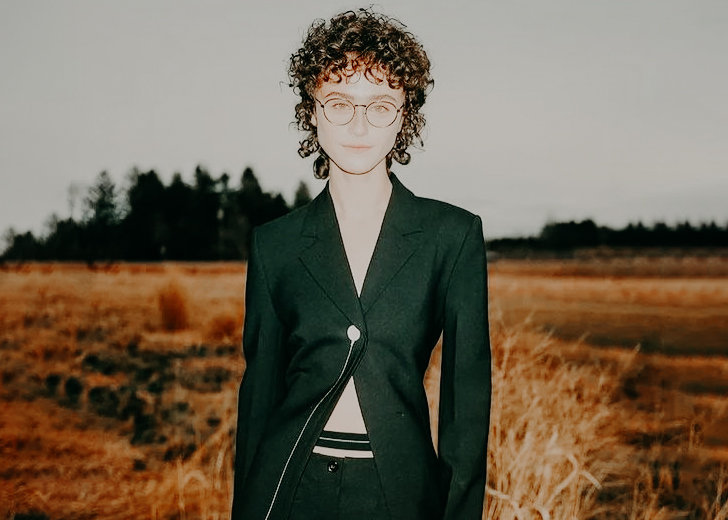 Ella Emhoff, the stepdaughter of vice president Kamala Harris, grew famous overnight after her look during the inauguration went viral. Though she is only 21 years old, she has already started her own career as a model and designer.
In January 2021, Ella landed a major modeling contract with IMG Models, a prestigious agency that represents top supermodels including Gigi Hadid and Gisele Bundchen. 
She made her New York Fashion Week runway debut in February 2021 at Proenza Schouler's fall/winter 2021 show. Ella also walked down the runway for Balenciaga's fall/winter 2021 couture show in Paris on July 7, 2021. 
Here are some other things to know about Ella.
She Is A Recent Graduate
Ella is a recent graduate of The New School's Parsons School of Design in New York City where she studied fine arts with a specialty in textiles. She graduated in May and her father, Doug Emhoff, took to Instagram to congratulate her.
My darling Ella, we are such proud parents! We love you so much, and are very much looking forward to all you do in the future.

And, to the other Class of 2021 graduates out there, huge congratulations!
Close To Kamala Harris
Ella's parents, Doug Emhoff and Kerstin Emhoff, separated when she was eight years old. Her older brother, Cole, had previously shared that he, Doug, and Ella grew closer after Kerstin and Doug's divorce.
Their family grew bigger in 2015 after Doug married Harris and she officially became stepmom to Ella and Cole.
Throughout the years, they have grown very close and the two call Harris "Momala" as none of them like using the word stepmom.
In an essay she wrote for Elle in 2019 about her step kids, Harris wrote about her first meeting with them. She also credited the two for her current marriage.
Cole and Ella could not have been more welcoming. They are brilliant, talented, funny kids who have grown to be remarkable adults. I was already hooked on Doug, but I believe it was Cole and Ella who reeled me in.
Loves Tattoos
Ella is into artistic things and often posts about her DIYs, arts, and designs on her social media. Another artsy thing she loves is tattoos, not just getting them but also doing them herself.
When talking to The New York Times, she shared she had at least 18 different tattoos, several of which she had done herself.
She started giving herself tattoos during quarantine. She started with inking her dog's name and then gradually moved to other tattoos like a flower and a salmon fish with a flower hanging out of its mouth.
Launching Her Knitwear Collection
Going through her Instagram, it's easy to find pictures of clothes and accessories she's knitted herself. Even before she became a style icon, Ella was already making knitwear and selling them.
In a March episode of Good Morning Vogue, she announced she was teaming up with designer Batsheva Hay.
Ella revealed she was very excited about the collaboration, as she had been following Hay for a long time.