Kali Uchis' Dating Life — All the Men She's Been Linked with over the Years
Is Kali Uchis dating Don Toliver?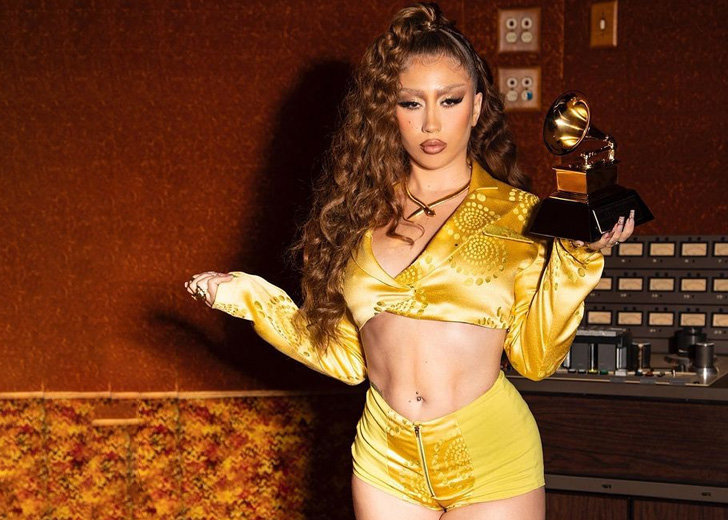 Grammy Award-winning singer-songwriter Kali Uchis was first noticed for her music after putting out her 2012 mixtape, Drunken Babble. She released her debut EP titled Por Vida in 2015 and followed it up with her first studio album, Isolation, in 2018.
Uchis' career got a stronger boost with her second studio album, Sin Miedo (del Amor y Otros Demonois), also her first Spanish language project. 'Telepatia,' a song in the album, was a tremendous hit, landing a spot on the US Billboard Hot 100 chart.
Her music isn't the only thing that has attracted attention from fans. People are just as interested in her personal life, and she has been romantically linked to Don Toliver for months now. However, neither Uchis nor the 'What You Need' rapper have confirmed the rumors so far.
Uchis has only been confirmed to have dated once, but she has sparked relationship rumors several times. Here's a look at all the people she has been linked to over the years.
Yung Gleesh
Uchis and Yung Gleesh were together in 2018 when he was accused of assault. According to a report by Statesman, Gleesh, whose real name is Asa Asuncion, was accused of assaulting a woman in downtown Austin in 2015.
Prior to the incident, he performed at the South by Southwest music festival and stayed at his and the woman's mutual friend's home. A friend of the woman also testified against Gleesh, and he was sentenced to five years in prison for attempted assault.
Uchis told the jury that her boyfriend had matured over the years and was suitable for probation. She also shared that the charges had ruined Gleesh's rap career.
People don't come to his shows. People don't book his shows. People don't want anything to do with him.
The two parted ways on friendly terms later on because of personal reasons.
Omar Apollo
Following her split from Gleesh, Uchis was thought to be involved with singer Omar Apollo after he shared a picture of Uchis and him at a pool party. However, she later shared a story on her Instagram Live where she expressed her confusion at being perceived as a couple with Apollo by a server at a restaurant. 
Uchis once again confirmed that she did not date Apollo when talking to Steve Lacy for Interview Magazine in October 2020.
It was hard to wrap my head around [the point of dating] because I'm a relationship person, but I've been single for over a year and a half now. It feels fine to just be getting to know people and going on dates.
Don Toliver
People started thinking Toliver and Uchis were dating after he released the music video for his song, 'Drugs N Hella Melodies' on June 18, 2021. She was featured in the song and was also present in the video.
Even before noticing the two's chemistry in the music video, the two had sparked relationship rumors after the rapper shared pictures of his 27th birthday celebration with Uchis.