Kailyn Lowry Hasn't Been Filming New Episodes for 'Teen Mom 2'
Kailyn Lowry might not be back for the next season of 'Teen Mom 2.'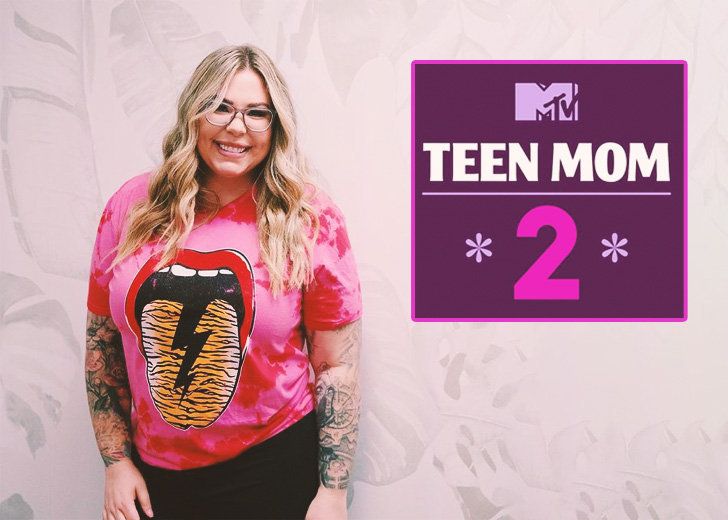 Kailyn Lowry was first introduced to audiences when she starred on MTV's 16 & Pregnant in 2009. She was pregnant with her first child, Isaac, with her ex-boyfriend Jonathan "Jo" Rivera. From there, she moved on to Teen Mom 2, which first started airing in 2011.
She has been a main cast member on Teen Mom 2 for 10 seasons since the show. But recently, the Teen Mom star hinted that she might have quit the MTV show after 10 seasons. 
The filming for the upcoming season of the show recently started, and while the other cast members have been sharing behind-the-scenes photos, Lowry has stayed quiet. During an Instagram Q&A, a fan who had noticed this asked her if she was filming the latest episode.
Lowry shared a close-up selfie of her and her son, looking uninterested and revealed in the reply caption that she was not. Her admission about not being part of the show came after she condemned MTV for adding her ex Chris Lopez on the show. 
Kailyn Lowry's Relationship with Ex Chris Lopez
A few weeks ago, the mother of four took to Instagram to lambast MTV for not respecting her even after 12 years of doing this show. Her ex was cast on the show, and during a Q&A session, she noted that she could not care less about what Lopez did. 
But she was upset about how MTV did not give her the heads up about casting Lopez. Shortly after, however, she took to her Instagram stories and clarified that she was being quoted by tabloids and that she was not upset about anything. 
It is a widely known fact that Lowry and Lopez do not get along and have had both unstable romantic and co-parenting relationships. In fact, last September, Lowry was arrested for assaulting Lopez, after he cut their son Lux's hair without her permission. 
Kailyn Lowry Is Stressed
Although the reason for Lowry not filming the show has not been confirmed, she did previously share that she was stressed. During the filming of her and Teen Mom co-star, Vee Rivera's, weekly podcast, Baby Mama's No Drama, Lowry had an outburst. 
Rivera jokingly recorded her friend, asking her, "Are you stressed today baby mama?" to which Lowry responded she was. This could be because she has her hands full with four kids, and is constantly paranoid about having dementia.
On her other podcast Coffee Convos, Lowry lost her thoughts mid-conversation. Her co-host, Lindsie Chrisley, asked her if it was a sign of early-onset dementia.
Lowry mentioned she talked about her forgetfulness in therapy, and she always ended up bawling her eyes out. 
Her therapist thought it might be her disassociating from her trauma and stress and not dementia. 
Chrisley also suggested that her forgetfulness may be a symptom of ADHD.