Is Kacey Musgraves Pregnant with Boyfriend Cole Schafer?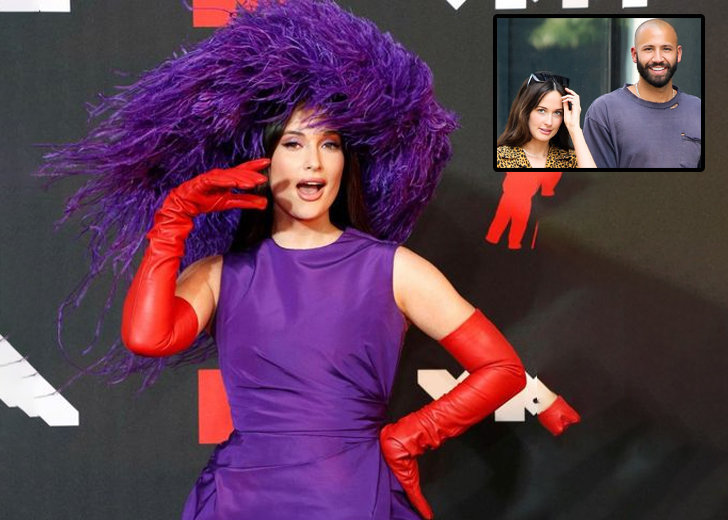 On February 3, 2022, pop culture site Deuxmoi published a tip from an anonymous source that claimed Kacey Musgraves was pregnant. 
The rumors claimed that the singer was pregnant with Cole Schafer's baby. 
"This country singer has a bun in the oven. Affecting the whole tour, won't do any costume changes," the submission read. 
While the source did not drop names, fans assumed it was Musgraves for a few reasons. 
Firstly, the post said it was a country singer, and secondly, the subject read, "Slow bun," which fans assumed was a reference to Musgraves' 2018 smash hit 'Slow Burn.'
Kacey Musgraves Is Not Pregnant
Musgraves is currently on her "Star-Crossed: Unveiled" tour, and her upcoming show was on February 6 at Madison Square Garden in New York. 

Deuxmoi's post claiming Kacey Musgraves is pregnant (Source: Deuemoi/Instagram)
The tour will end on February 25, 2022, in Toronto. 
After that, her tour would continue throughout Europe during the summer. 
And in July, she was going to stop at the Splendor in the Grass festival in Australia.
Deuxmoi's post on Musgraves's pregnancy sparked a frenzy on Reddit and spread like wildfire. 
However, her representative, Benny Tarantini, revealed to Radar Online this news of Musgraves being pregnant was not true. 
"I can confirm on record that she is not pregnant," Tarantini said.
Kacey Musgraves Dating Boyfriend Cole Schafer
Musgraves was first linked to her boyfriend in June 2021 after they were spotted walking the streets of New York holding hands. 
Two months later, Musgrave confirmed her romance with Schafer during The New York Times profile in August 2021. 
She revealed to the publication that she and Schafer when first met in a crowded restaurant.
"He did not know who I was, which I loved," she admitted.
Since getting together with Schafer, a poet who writes under the name January Black, her Instagram feed has lit up with lovey-dovey couple photos. 
In January 2022, in honor of the poet's birthday, Musgraves gushed over her man, revealing just how much she had fallen in love with him over the past few months.
"I learn so much from you. You're a teacher and a treasure, and your 28 Earth years have nothing on your spiritual years," she wrote.
Similarly, on Musgraves' birthday in August 2021, Schafer shared a tribute on Instagram alongside a series of black-and-white photos of the pair.
And in the caption, he wrote sweet words of love for the Grammy winner. 
Kacey Musgraves' Past
Before her relationship with Schafer, Musgraves was married to Ruston Kelly.
The duo had tied the knot in October 2017, and after almost three years of marriage, they filed for divorce in July 2020
The divorce was finalized on September 2021, allowing Musgrave to move on with her life with Schafer. 
A few months prior, the 'Slow Burn' singer had opened up about her divorce.  
She told the outlet she felt on top of the world with her career, but her personal life was crumbling.
Musgraves felt like she was dying on the inside before her divorce. 
"I felt like I was dying inside. I was crumbling. I was sad. I felt lonely. I felt broken," the singer called in the interview.